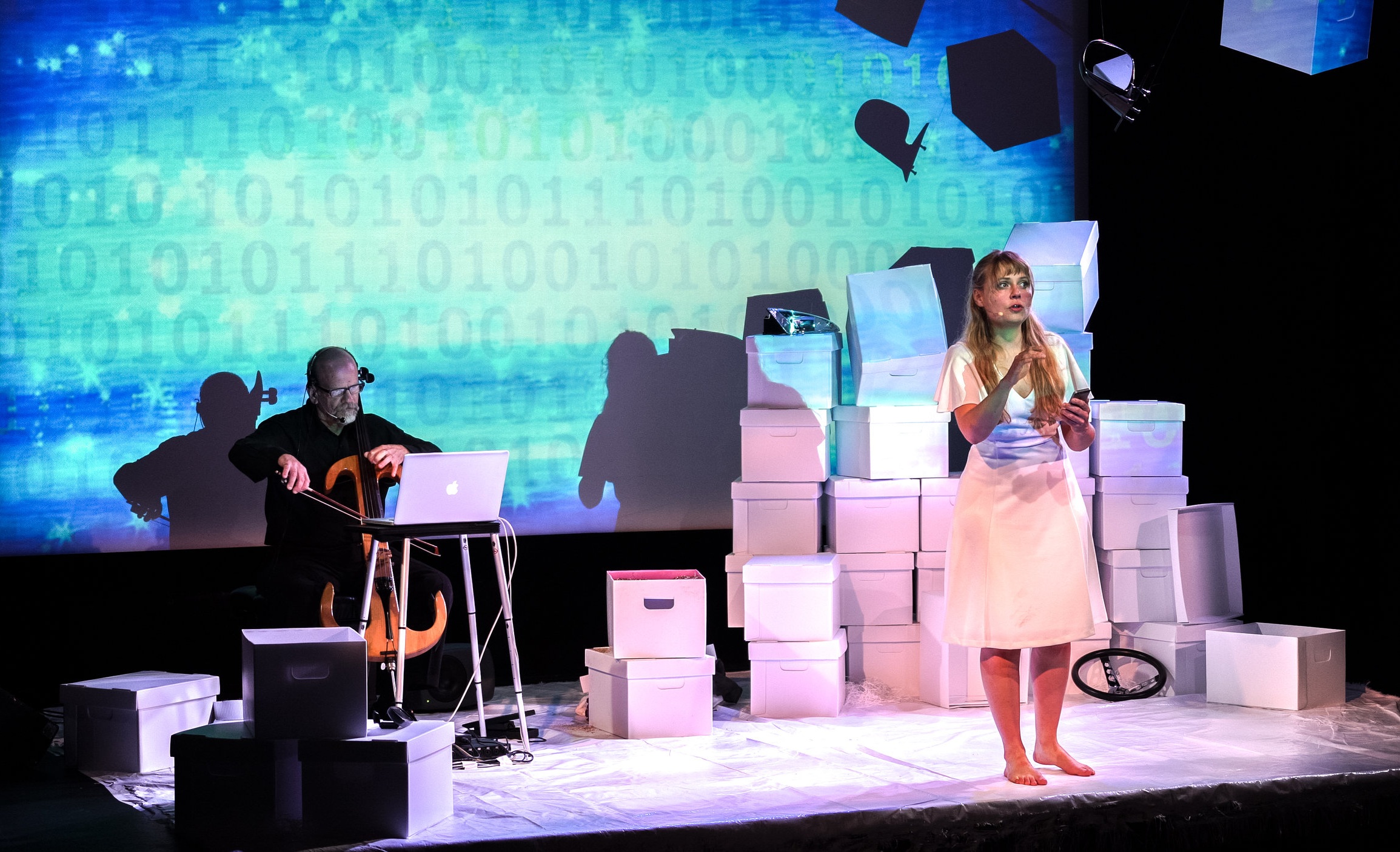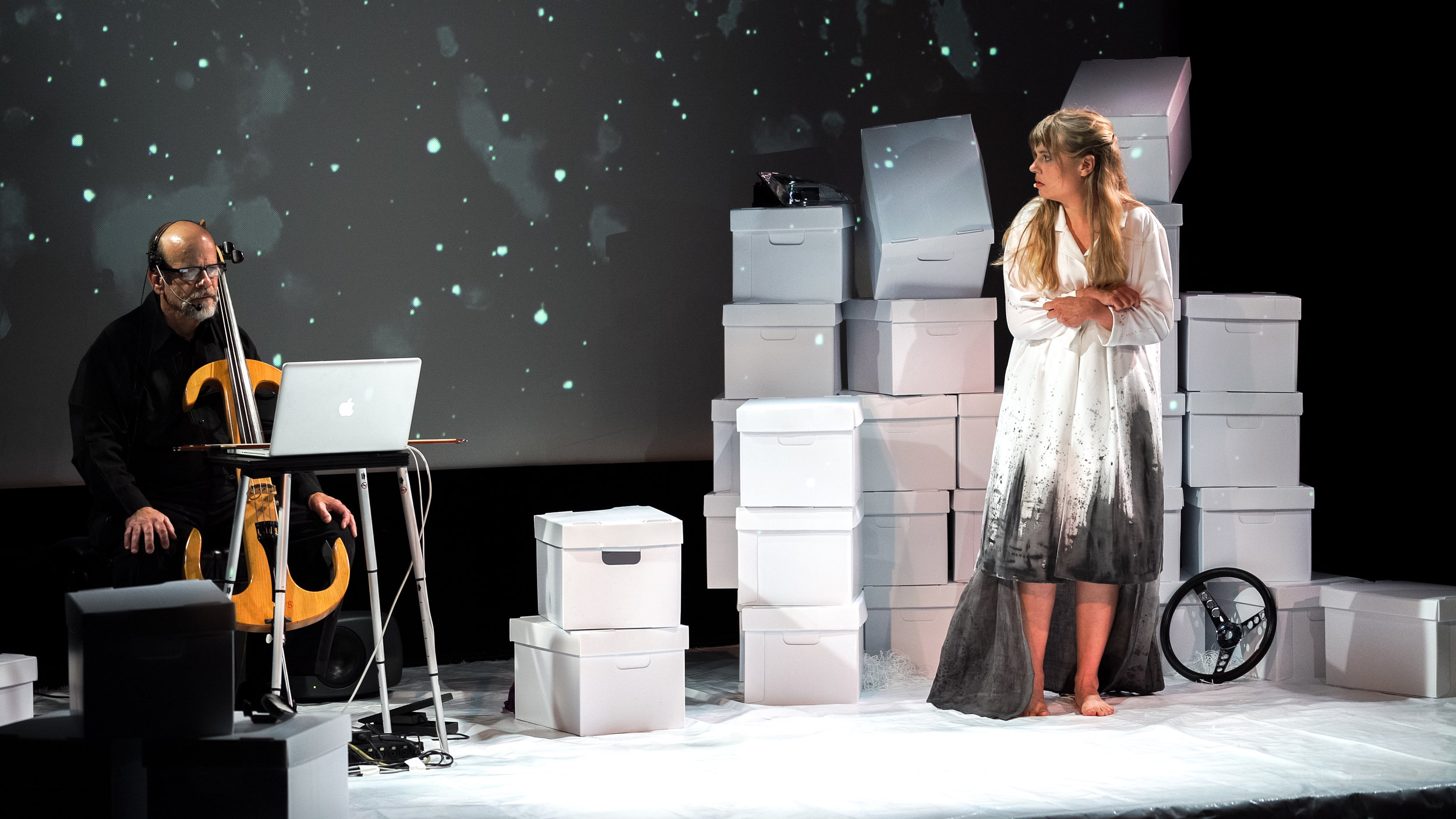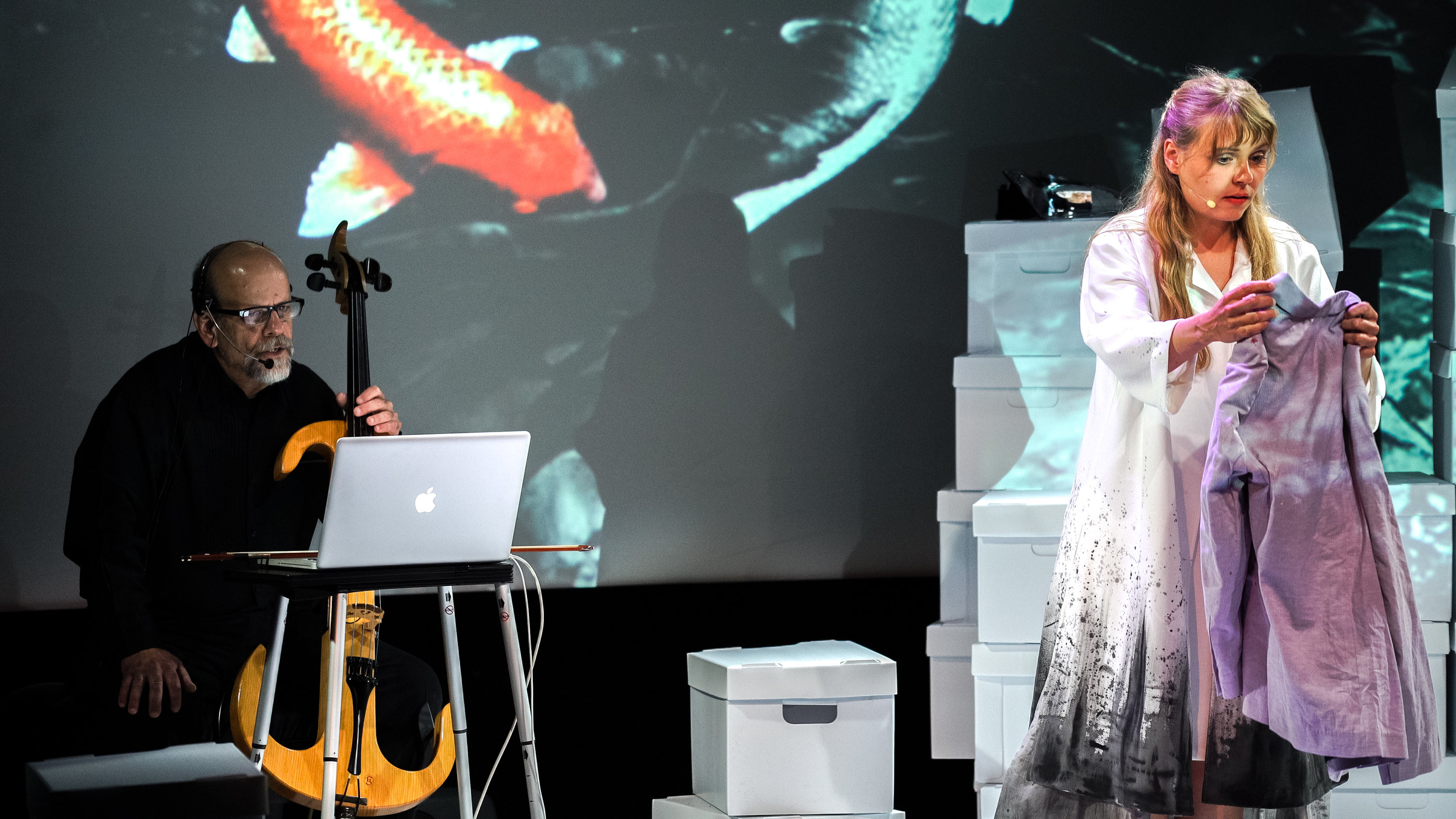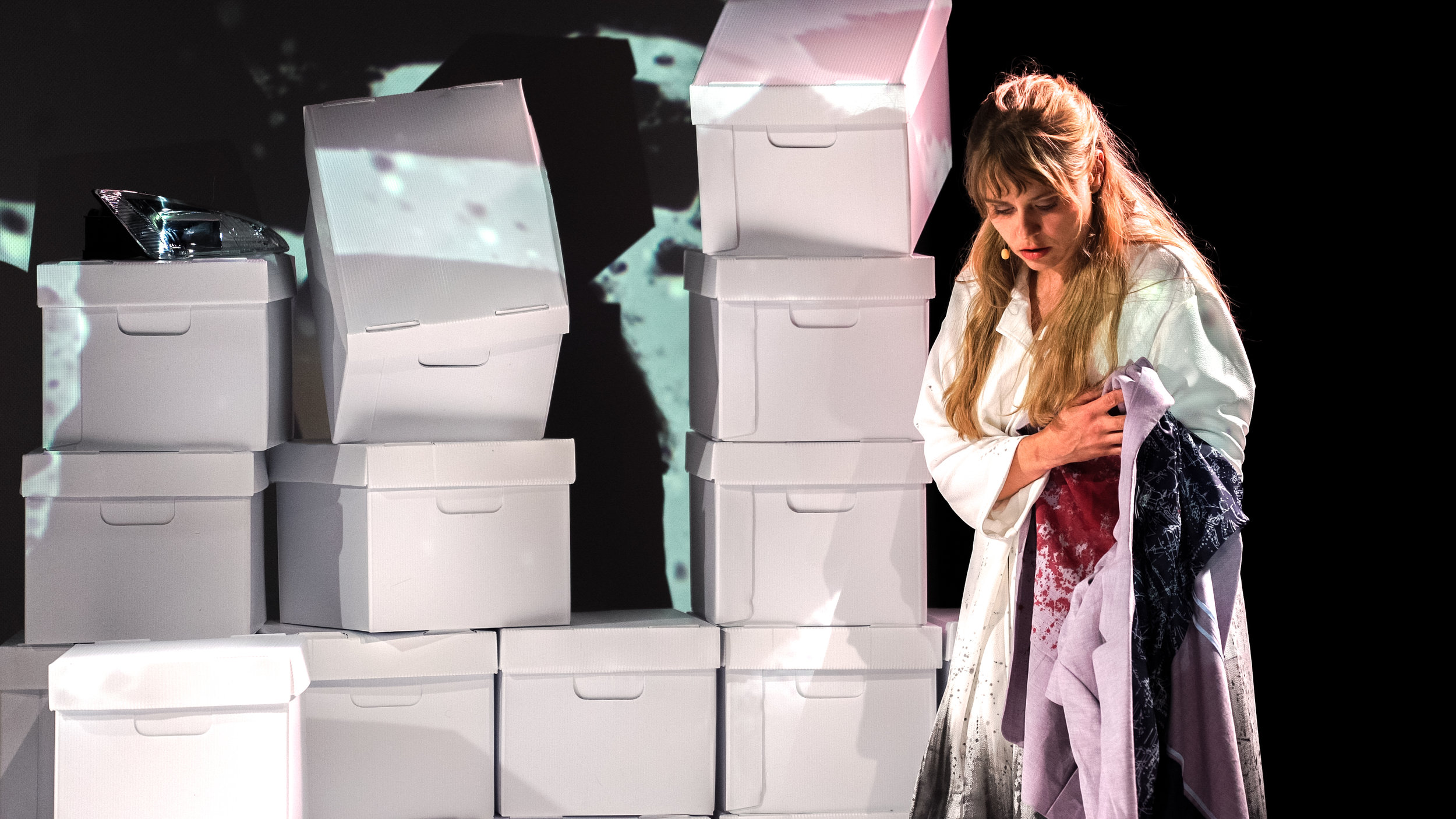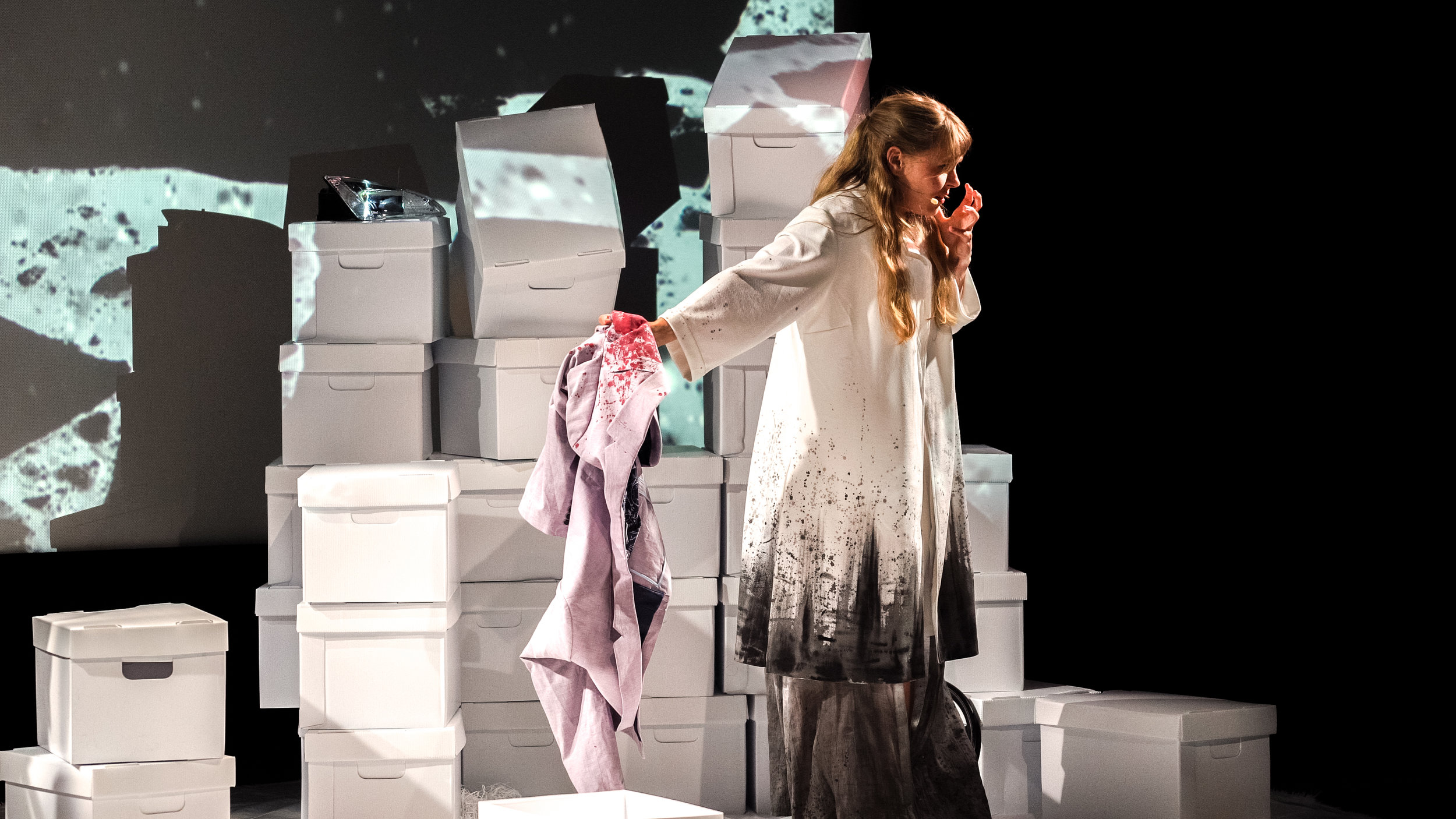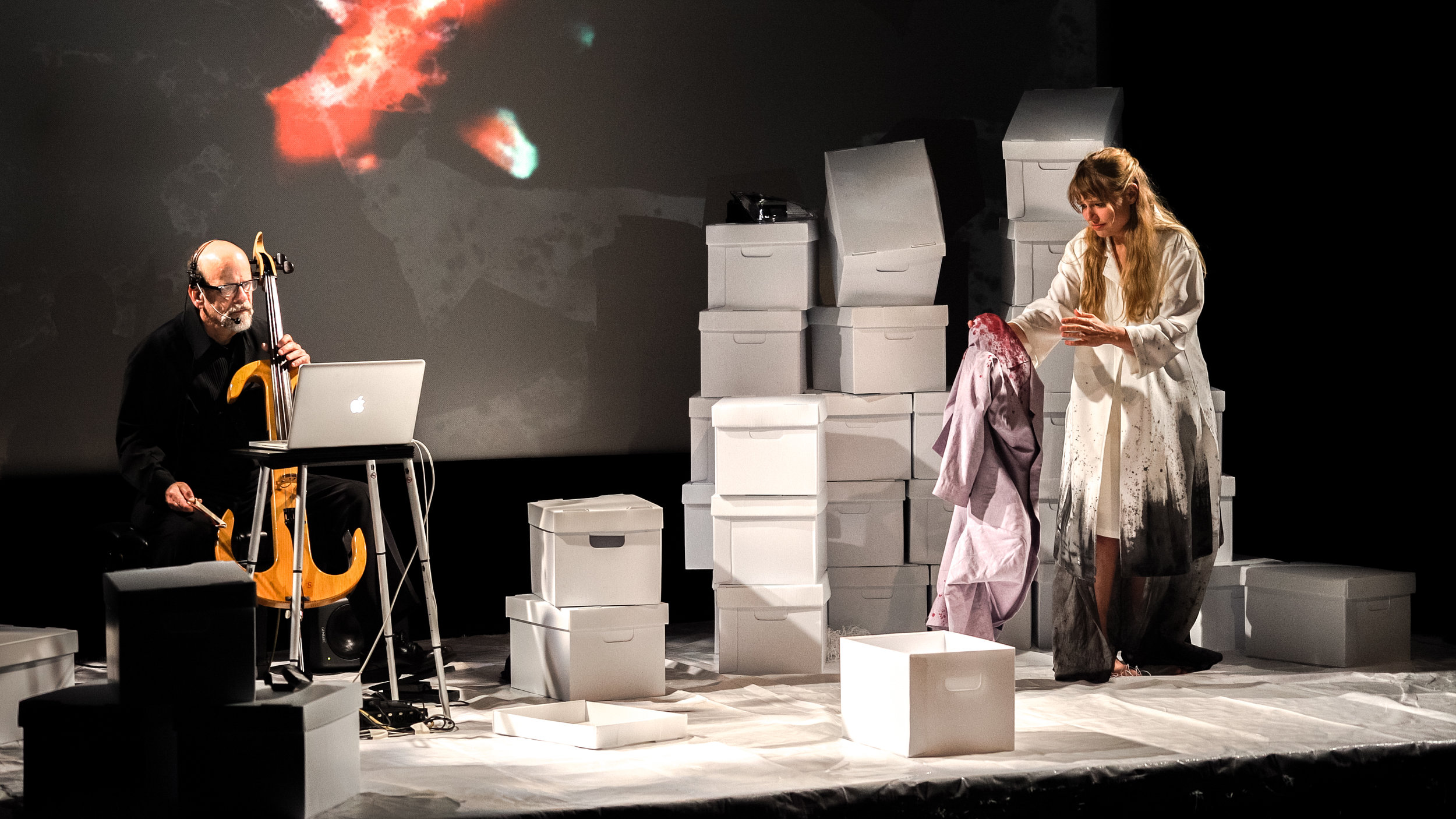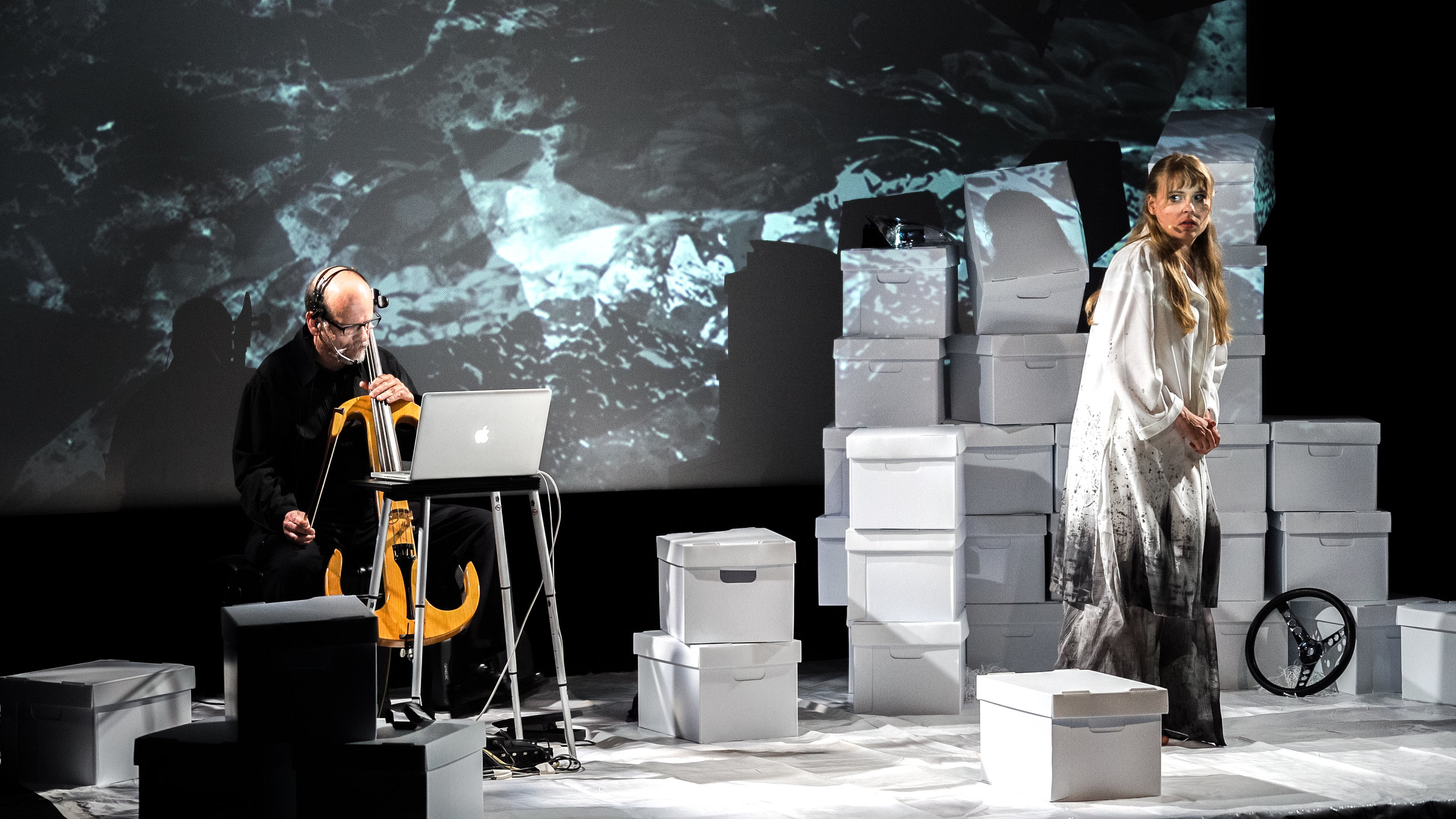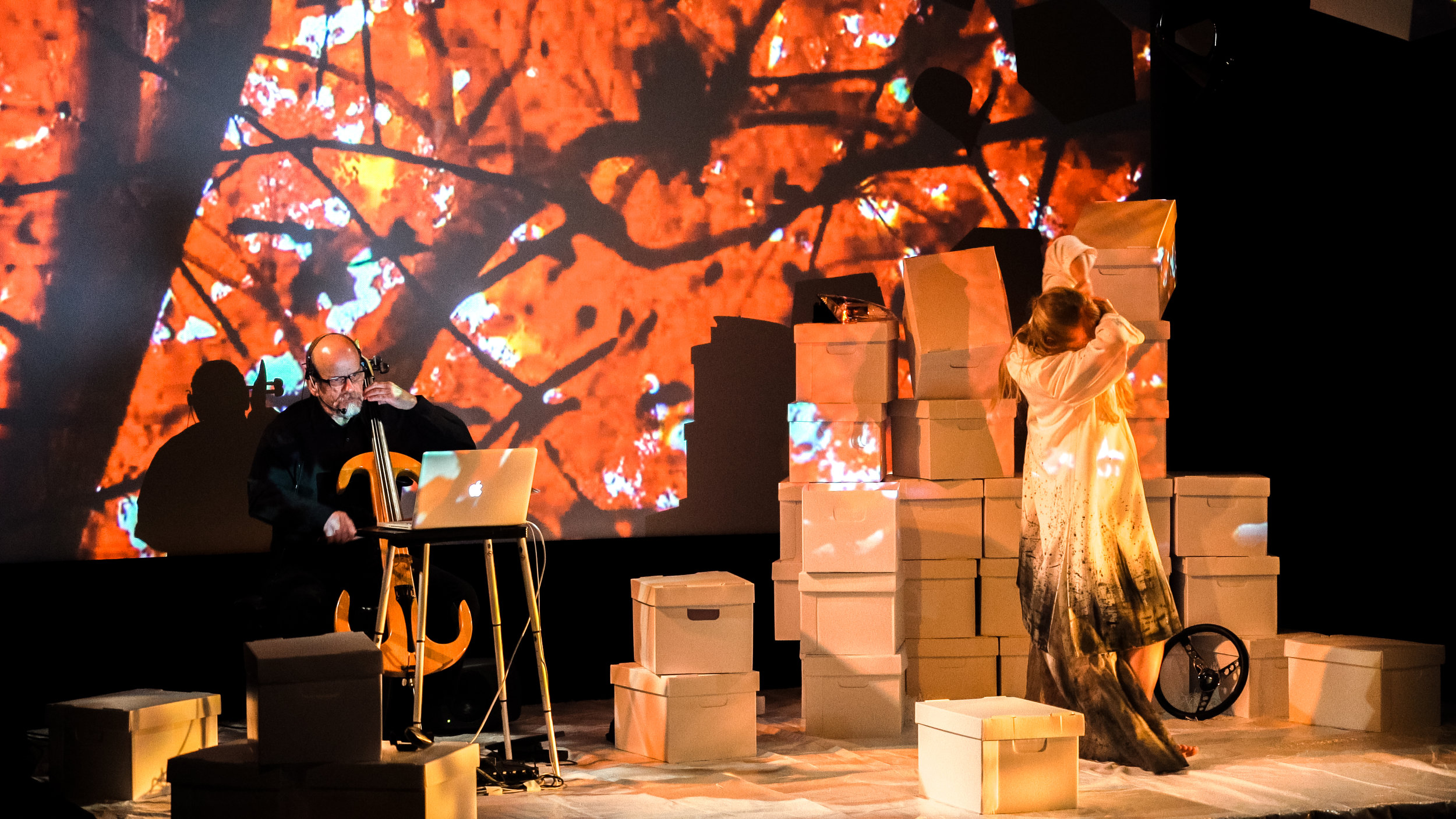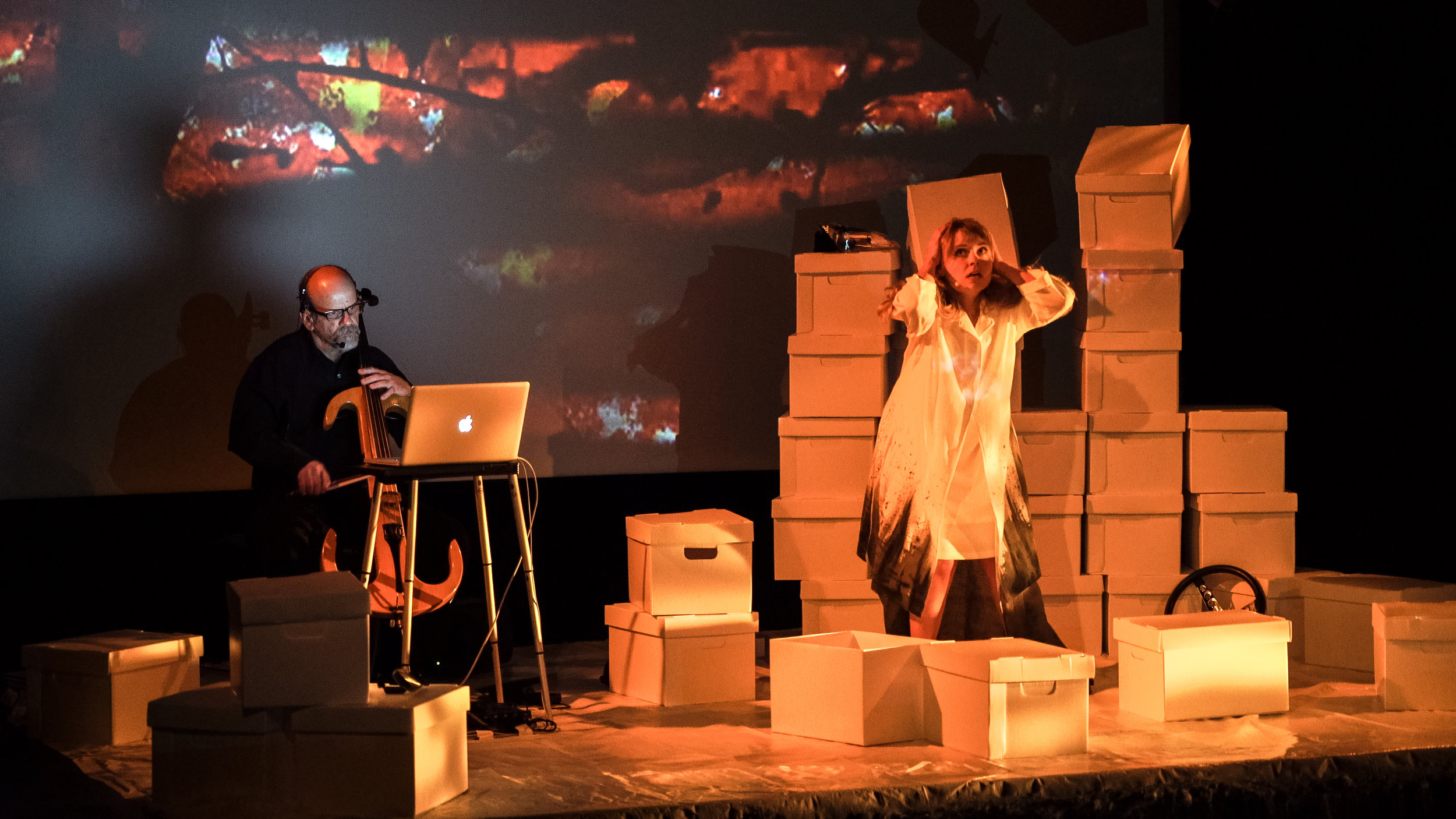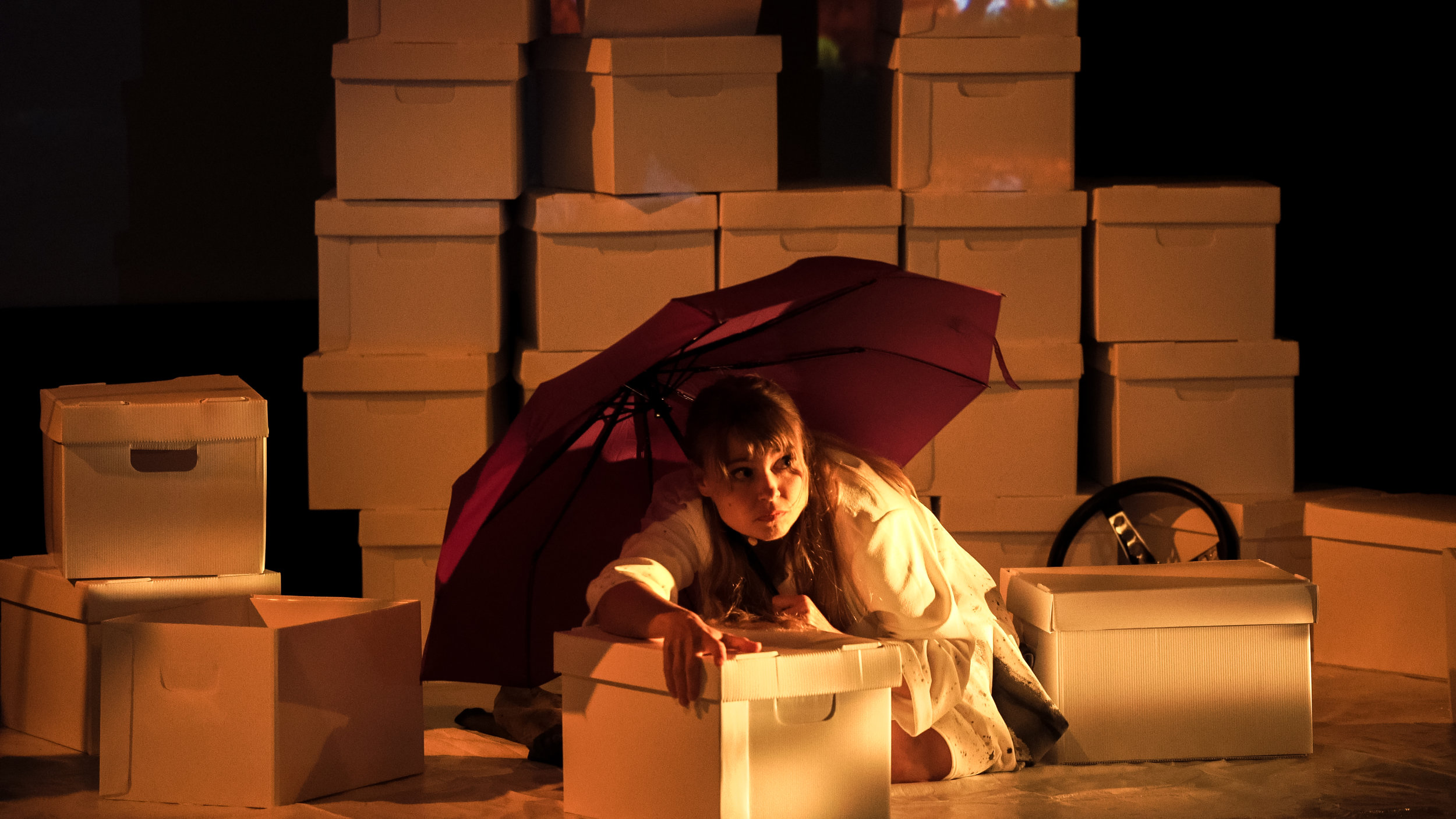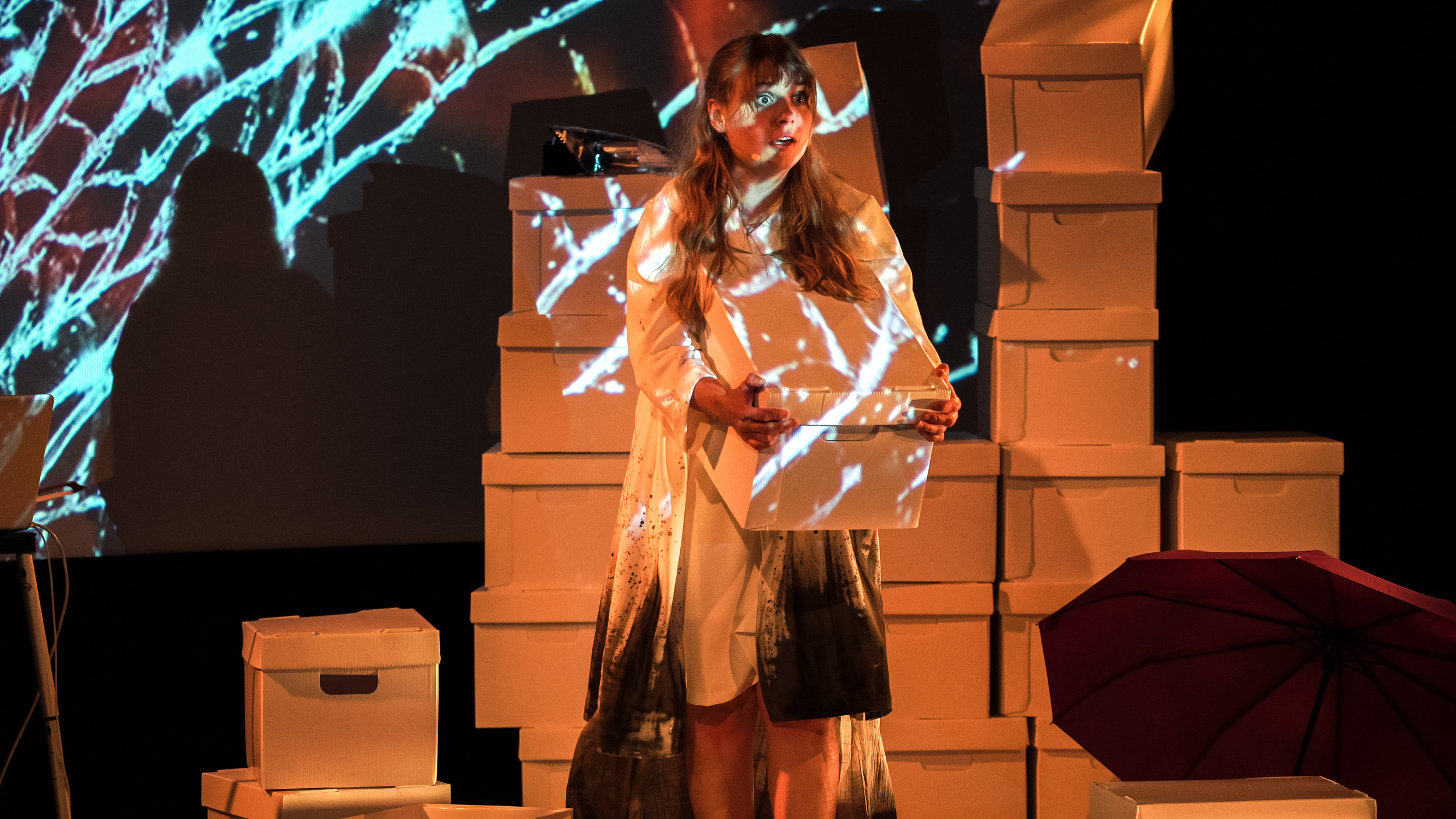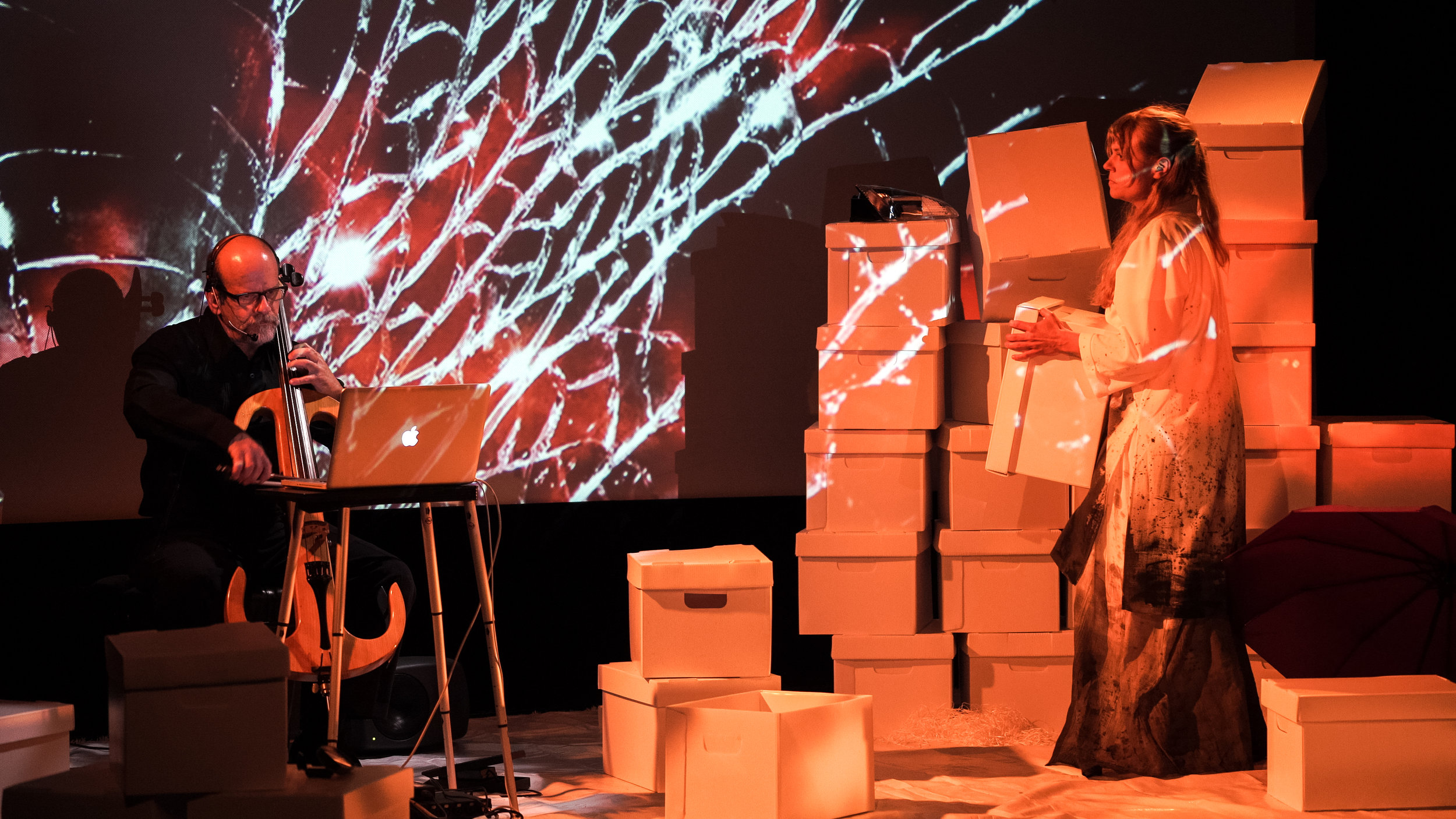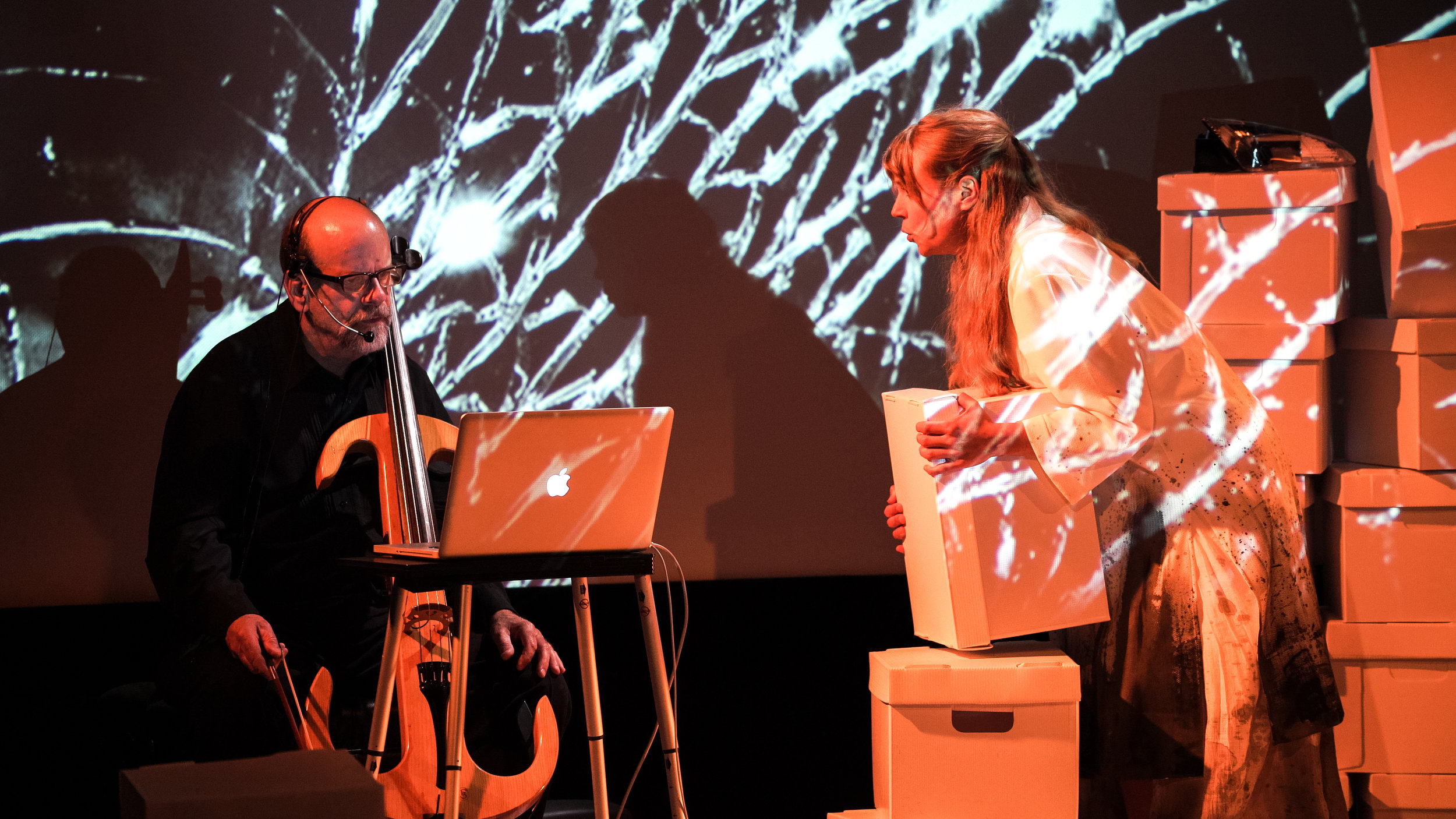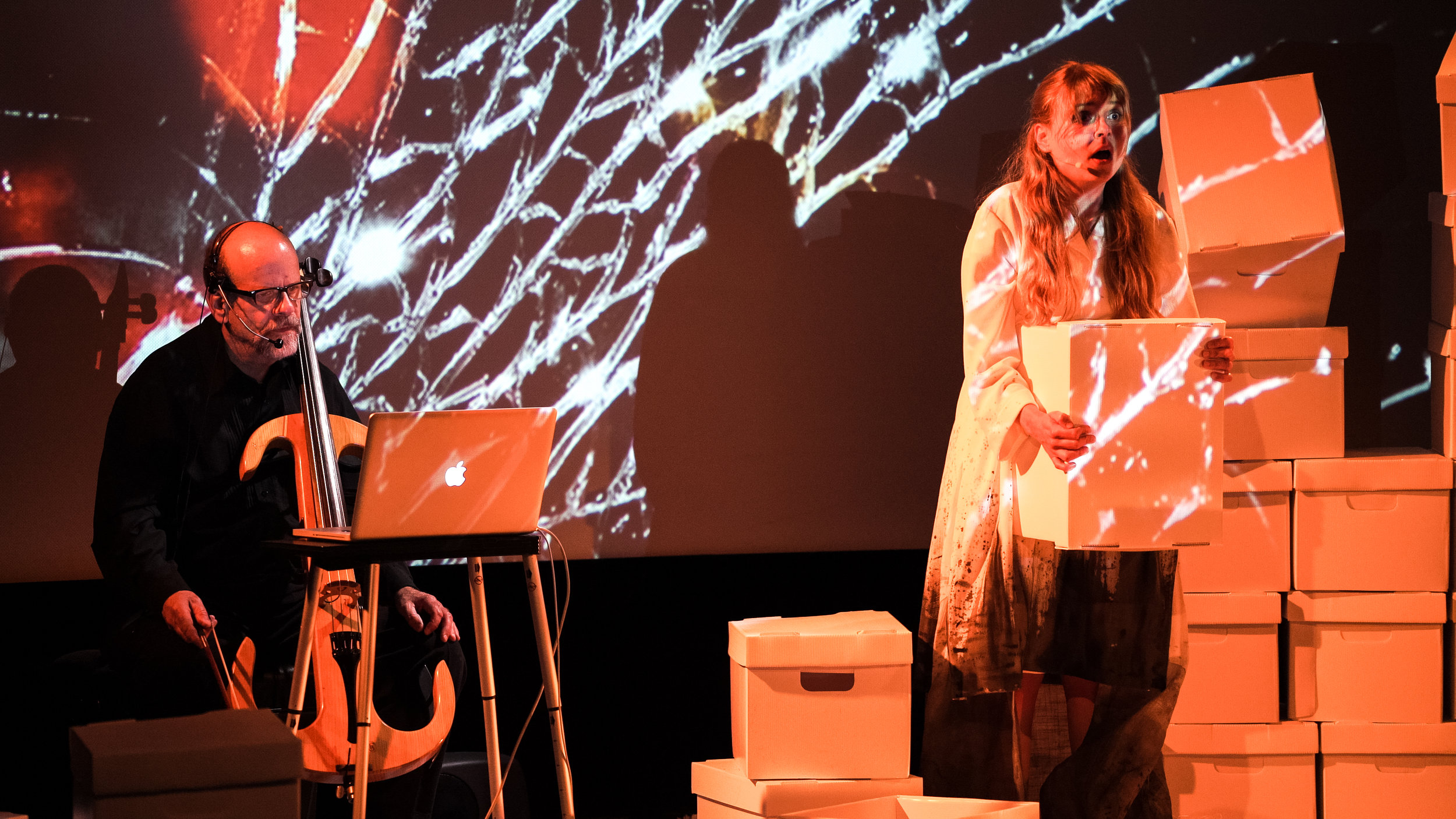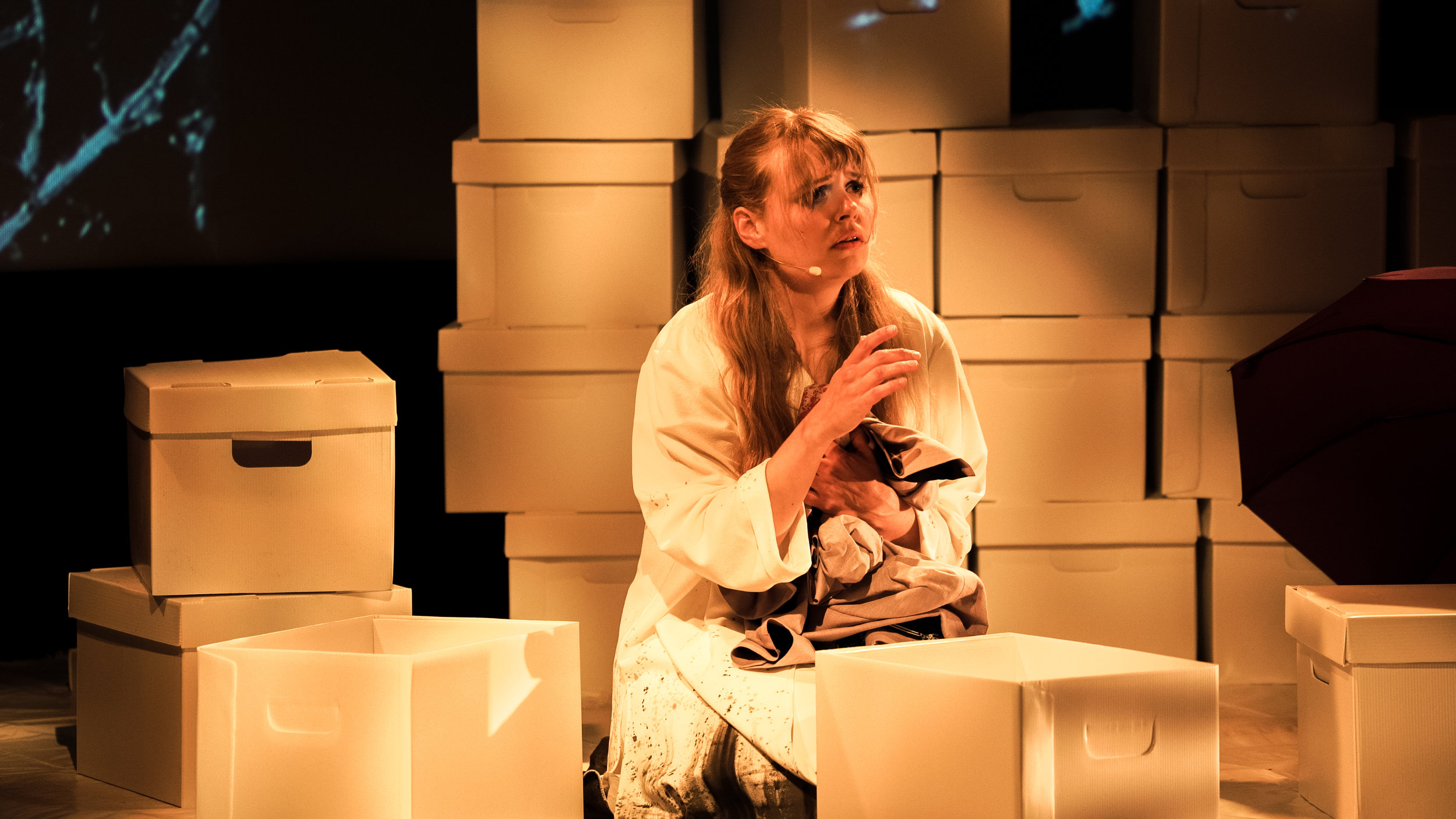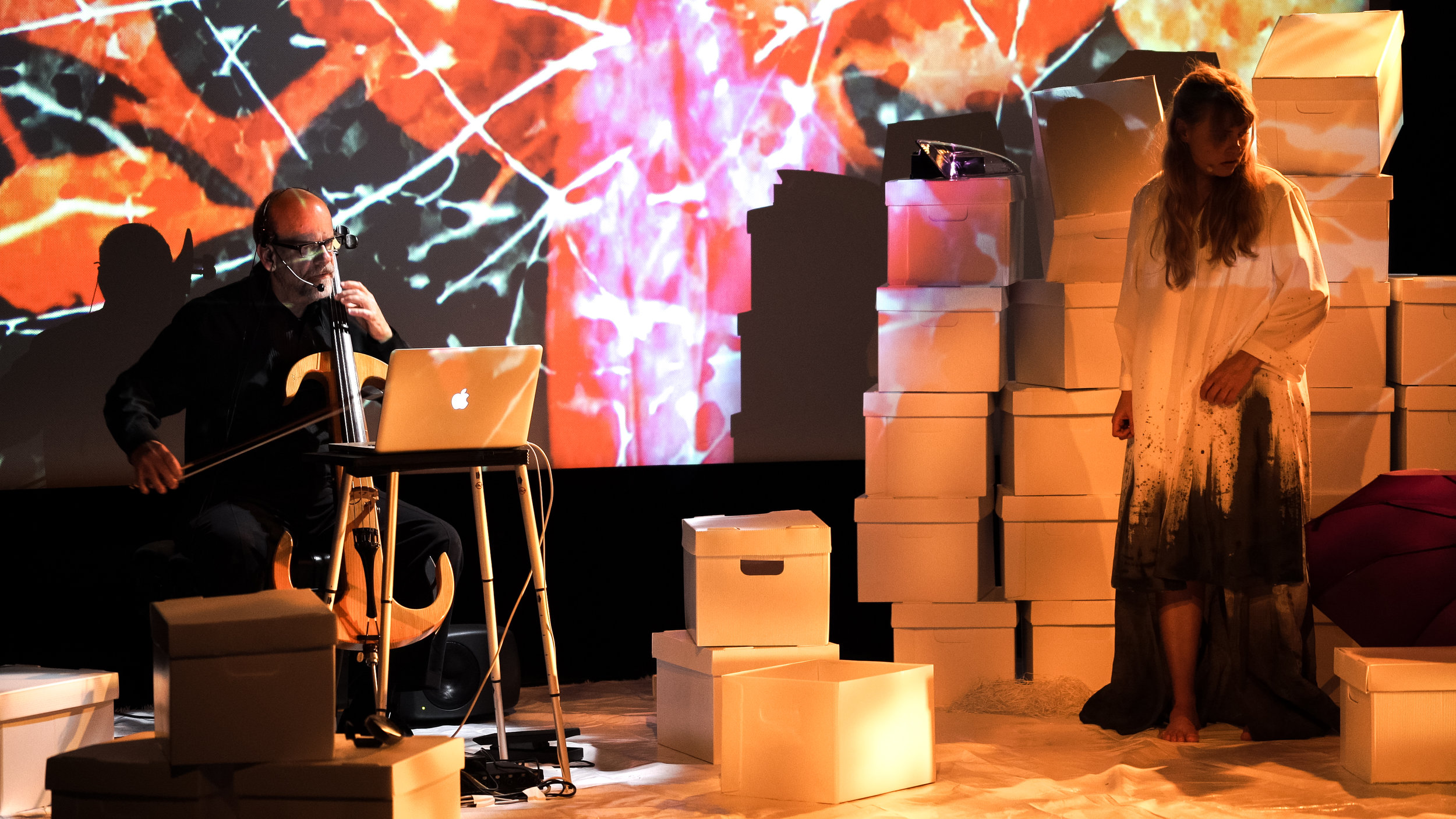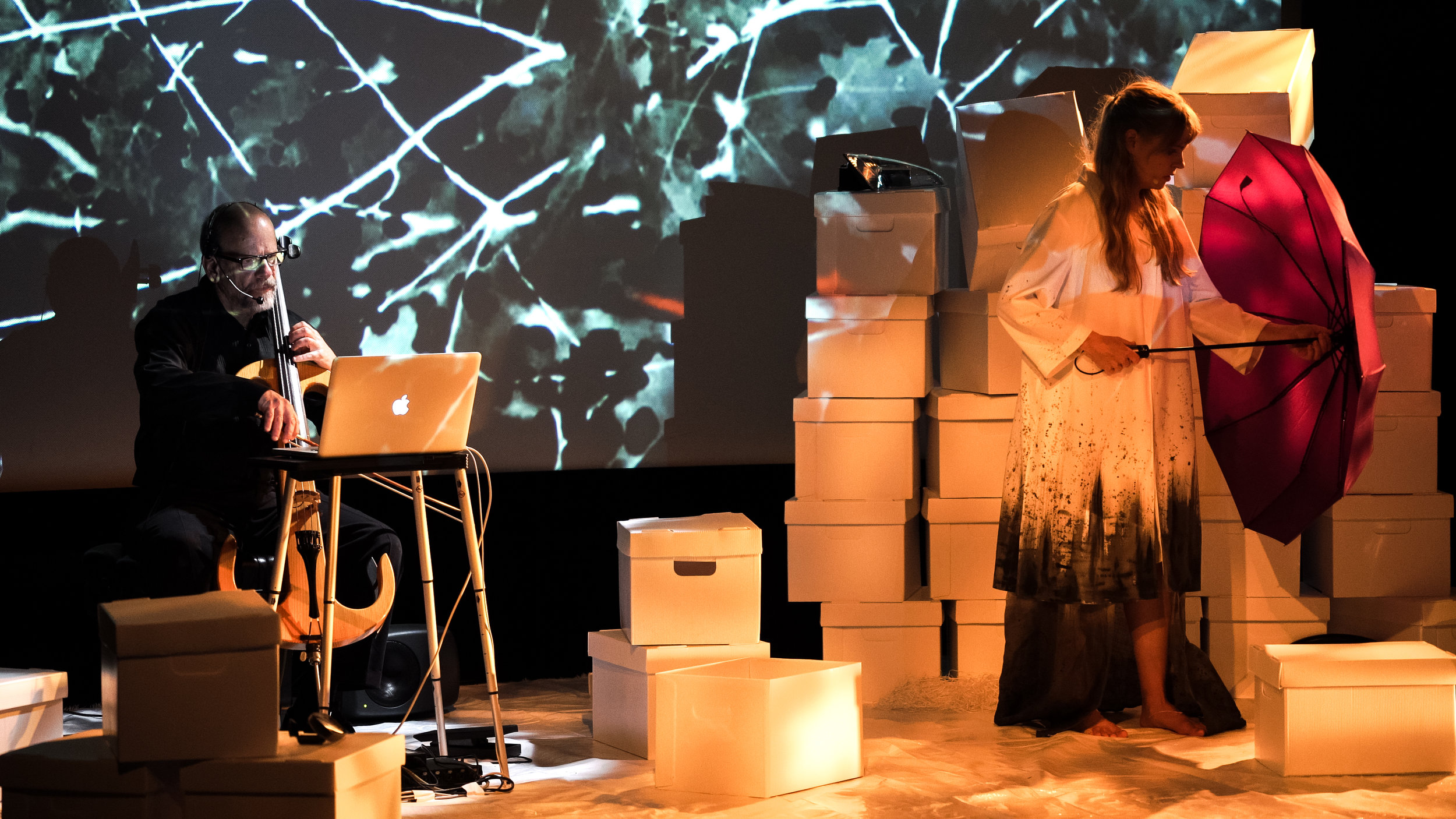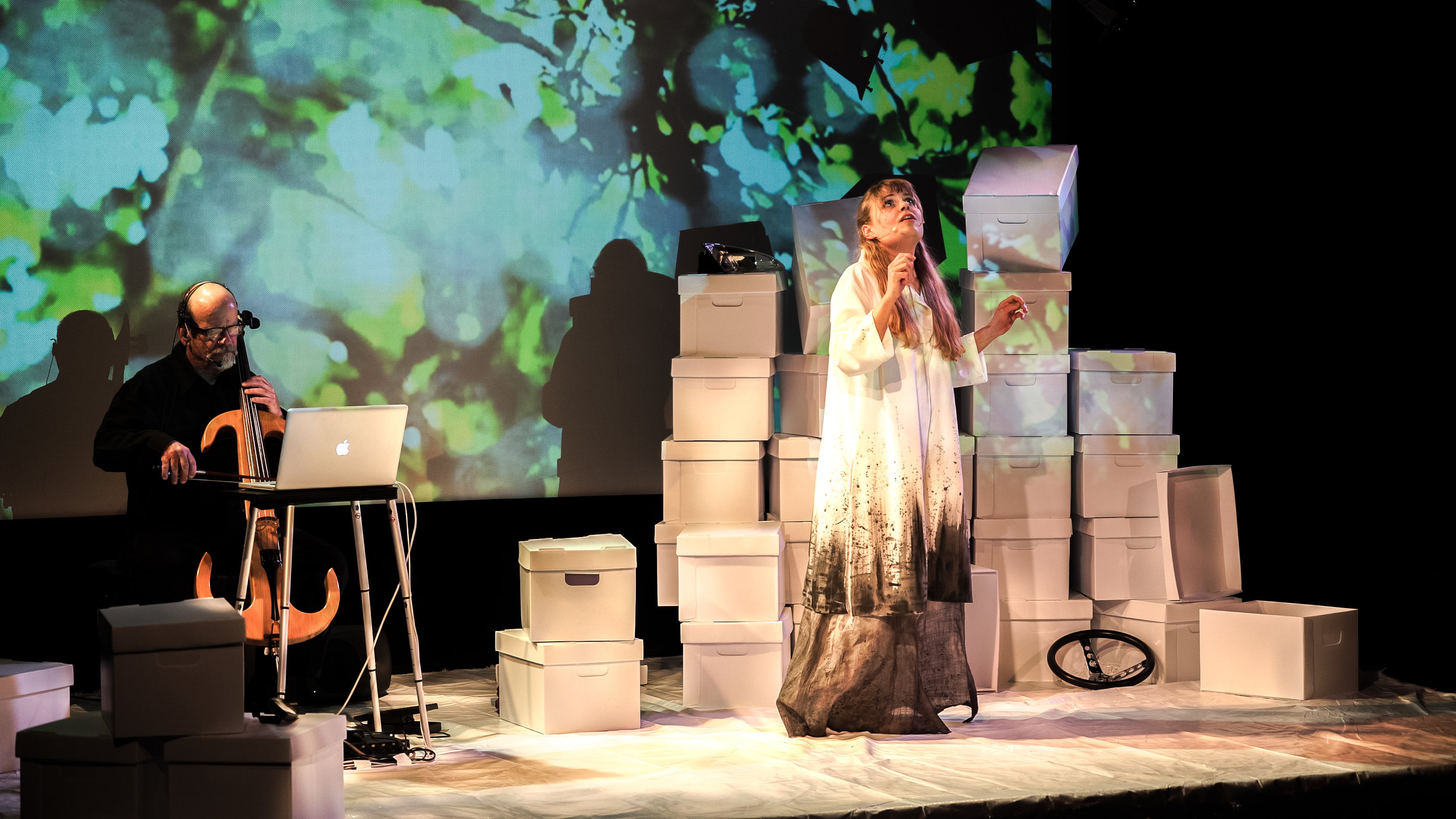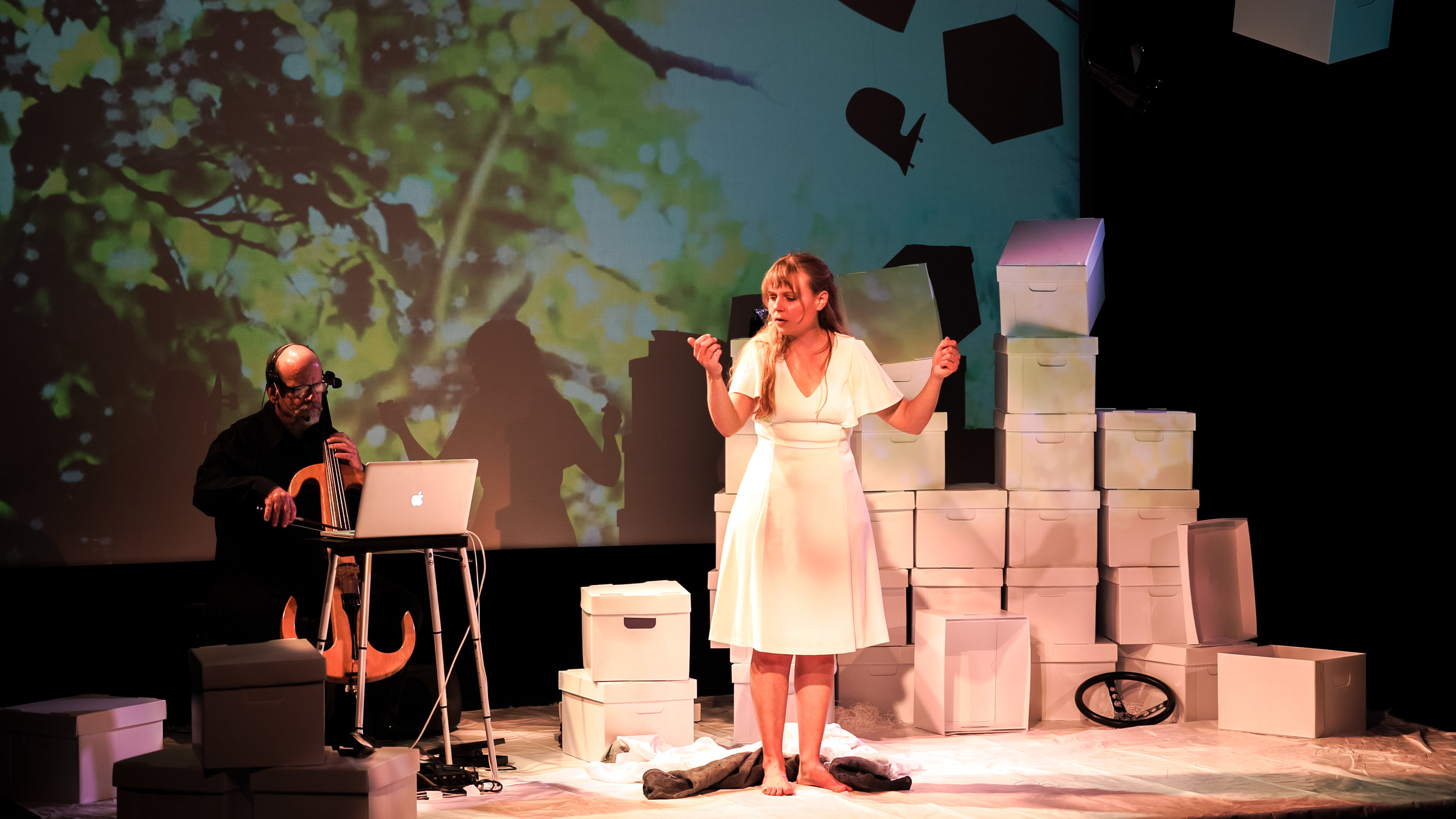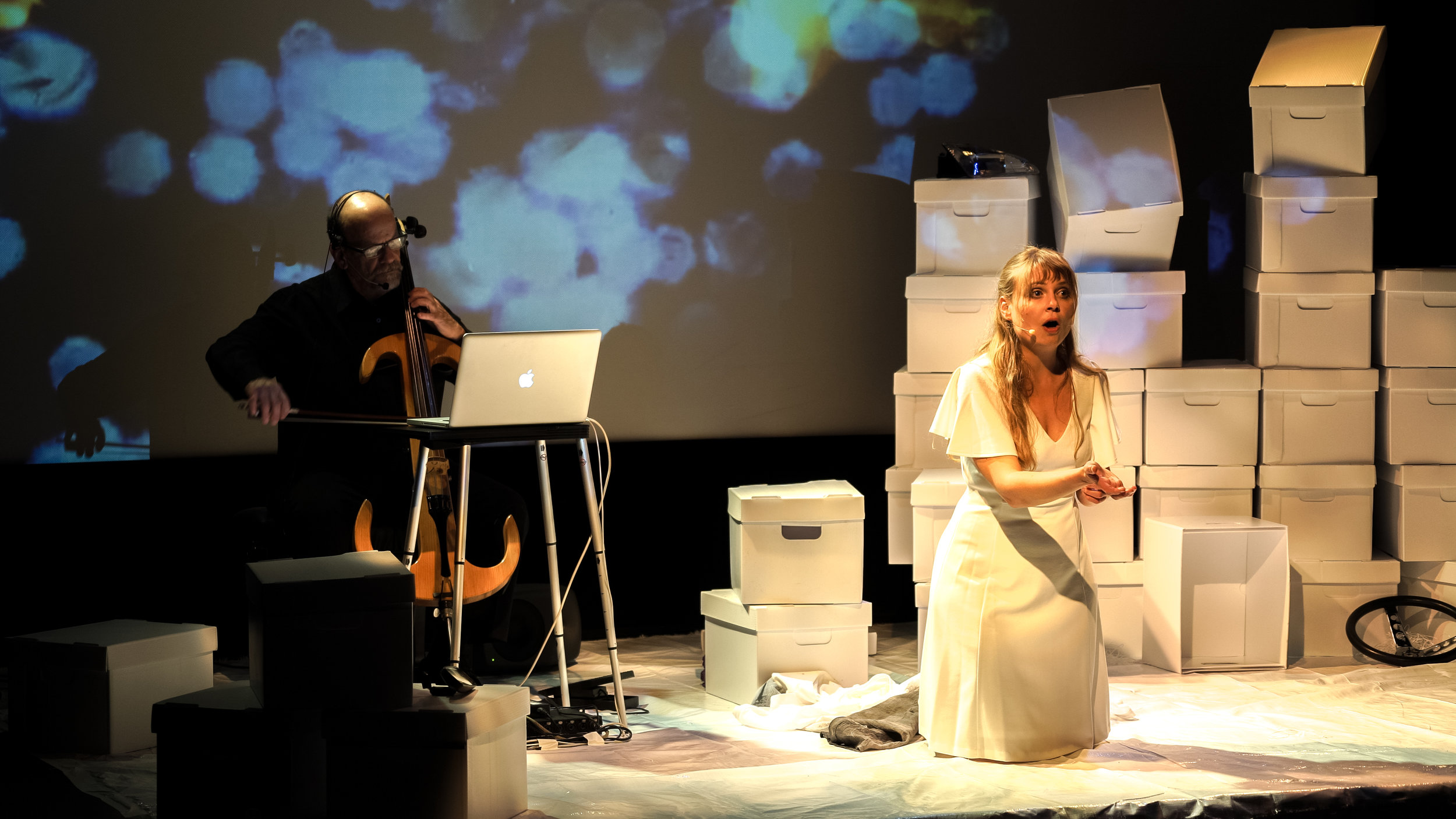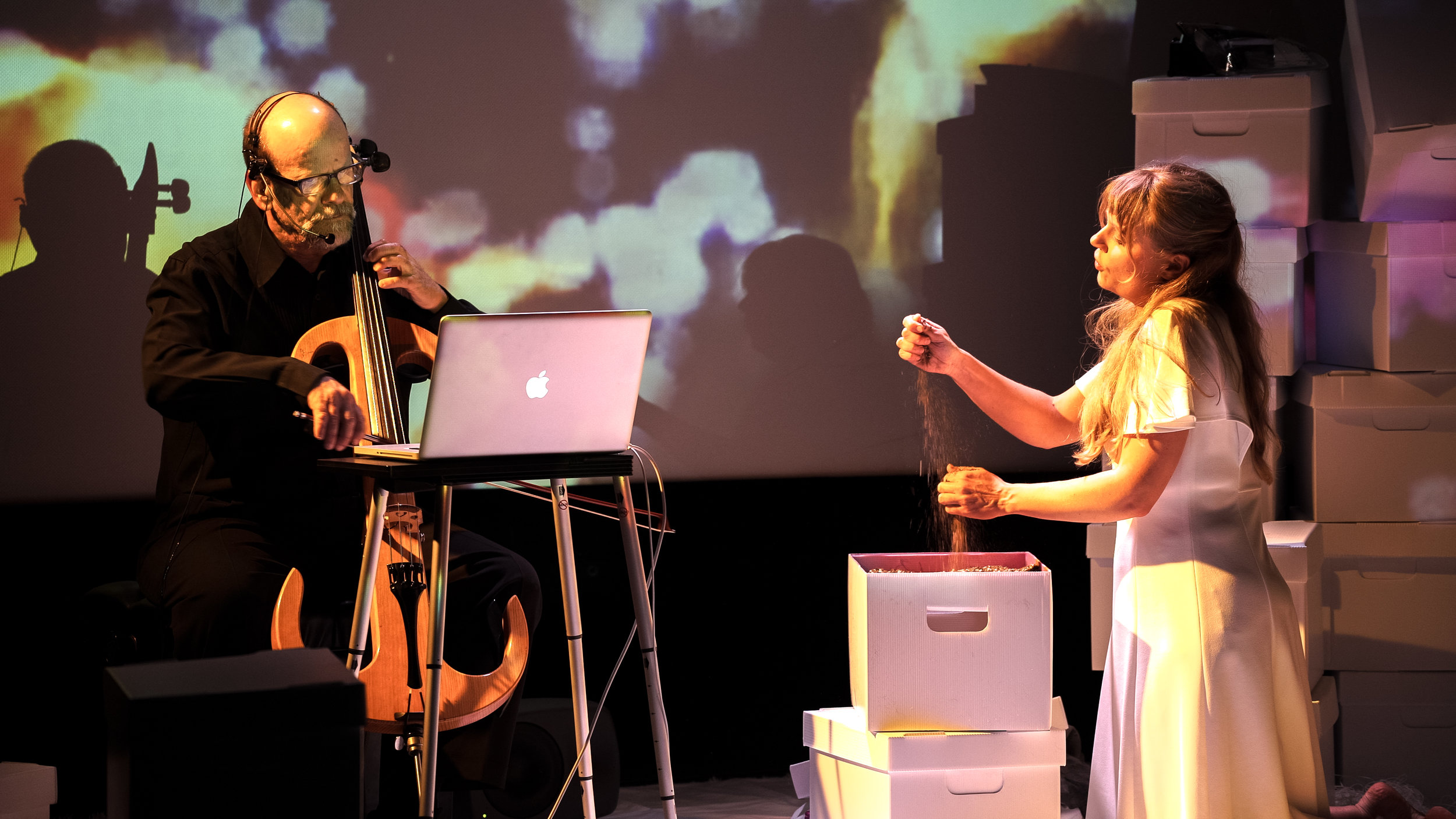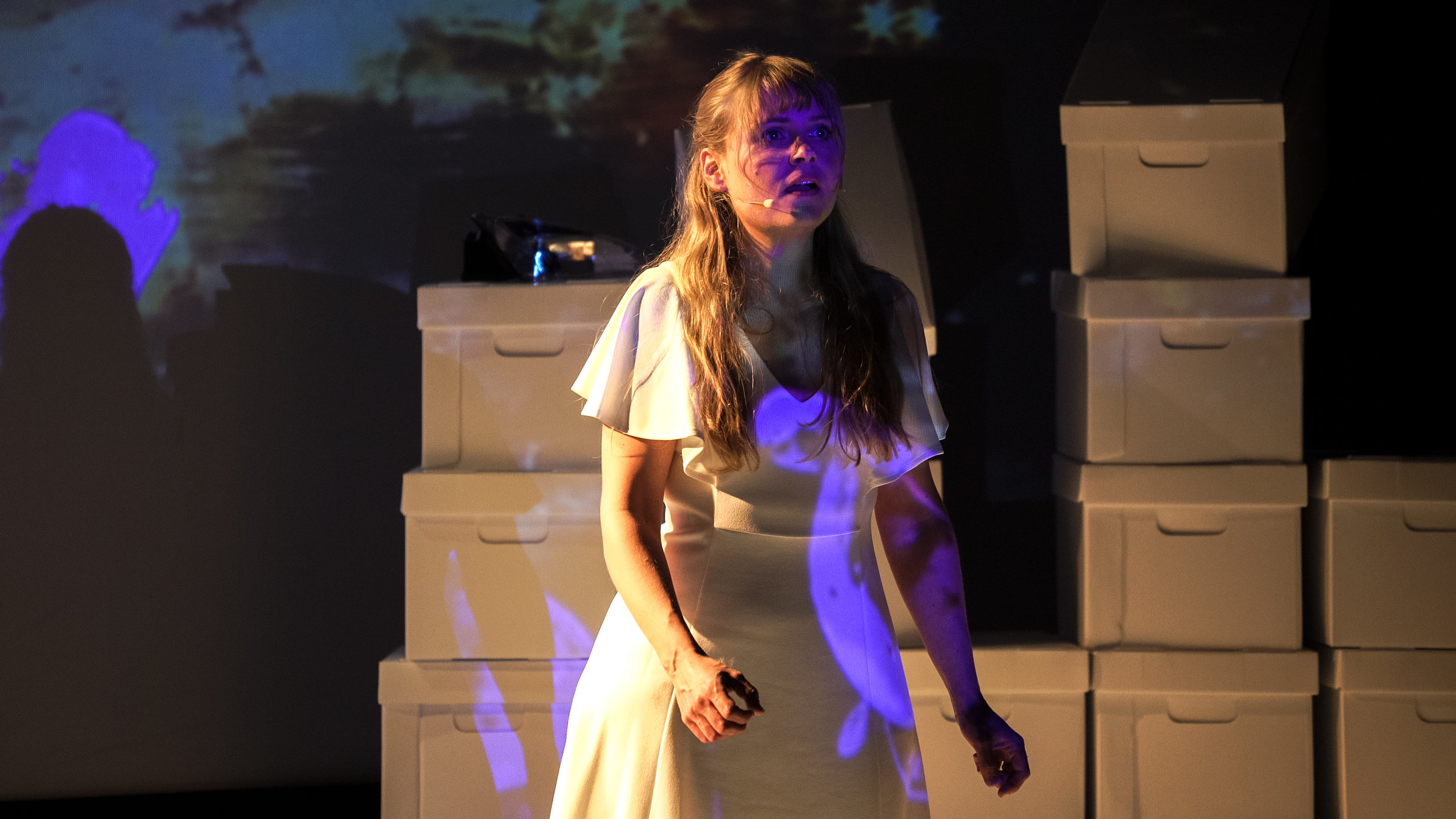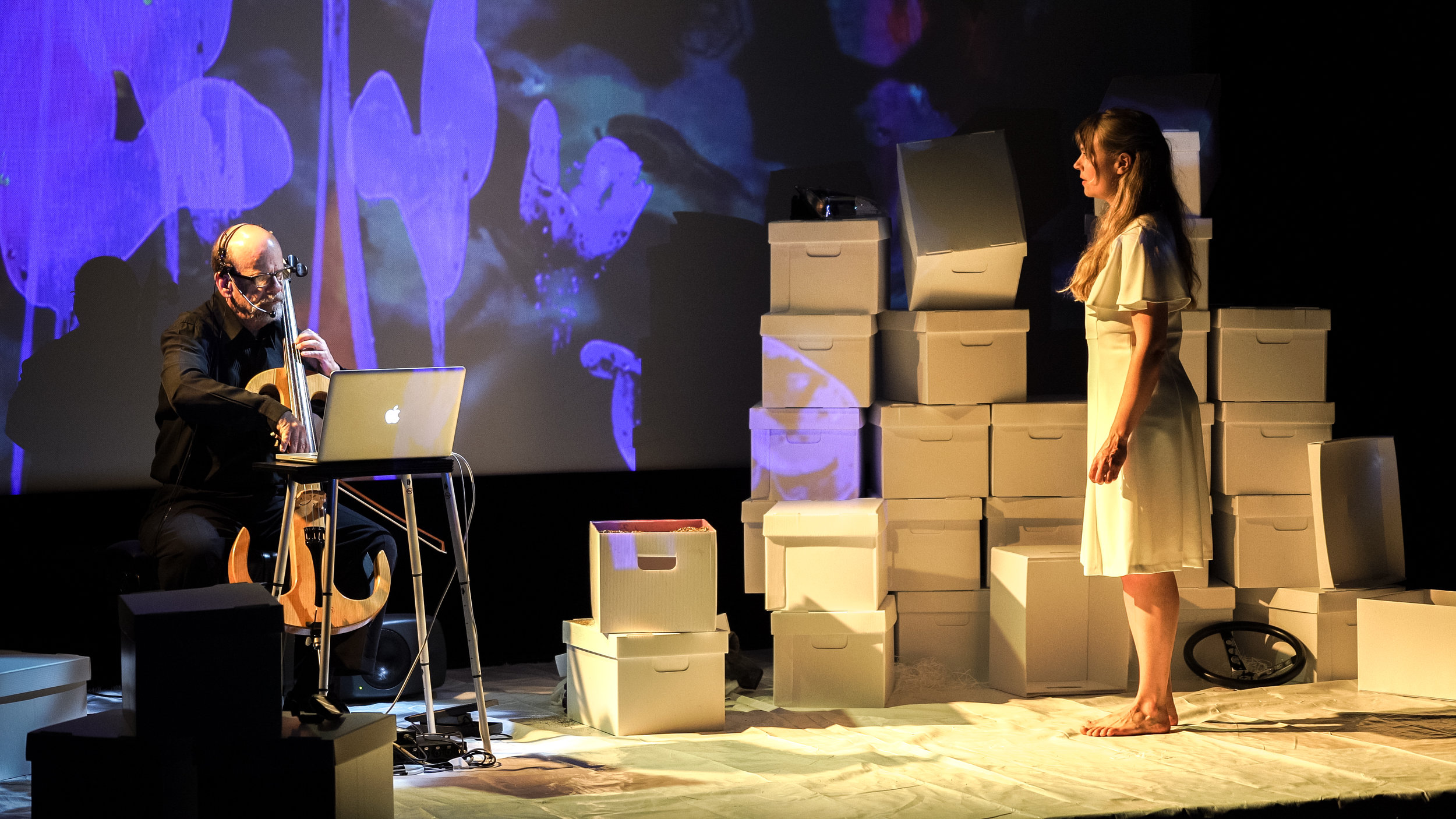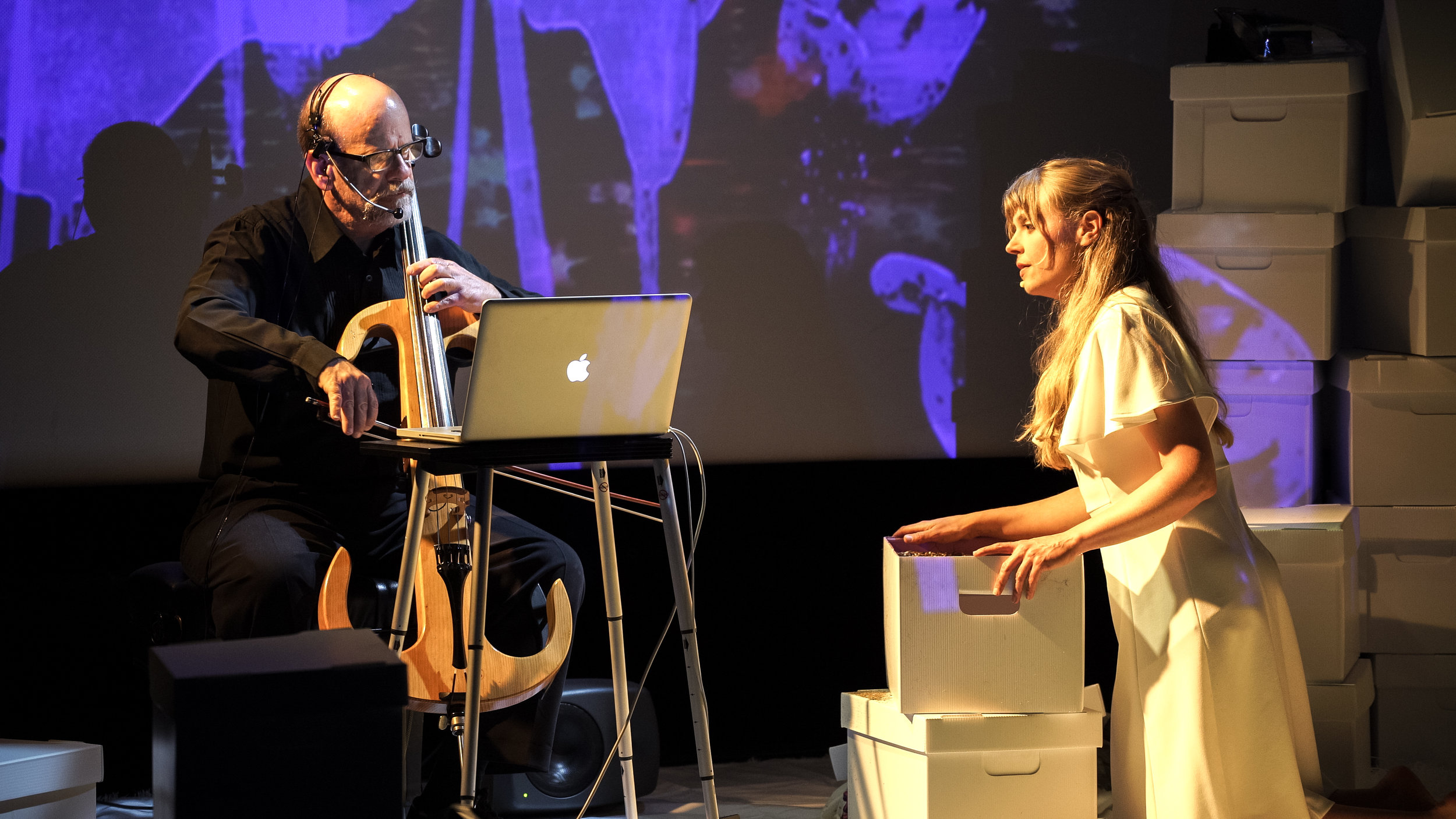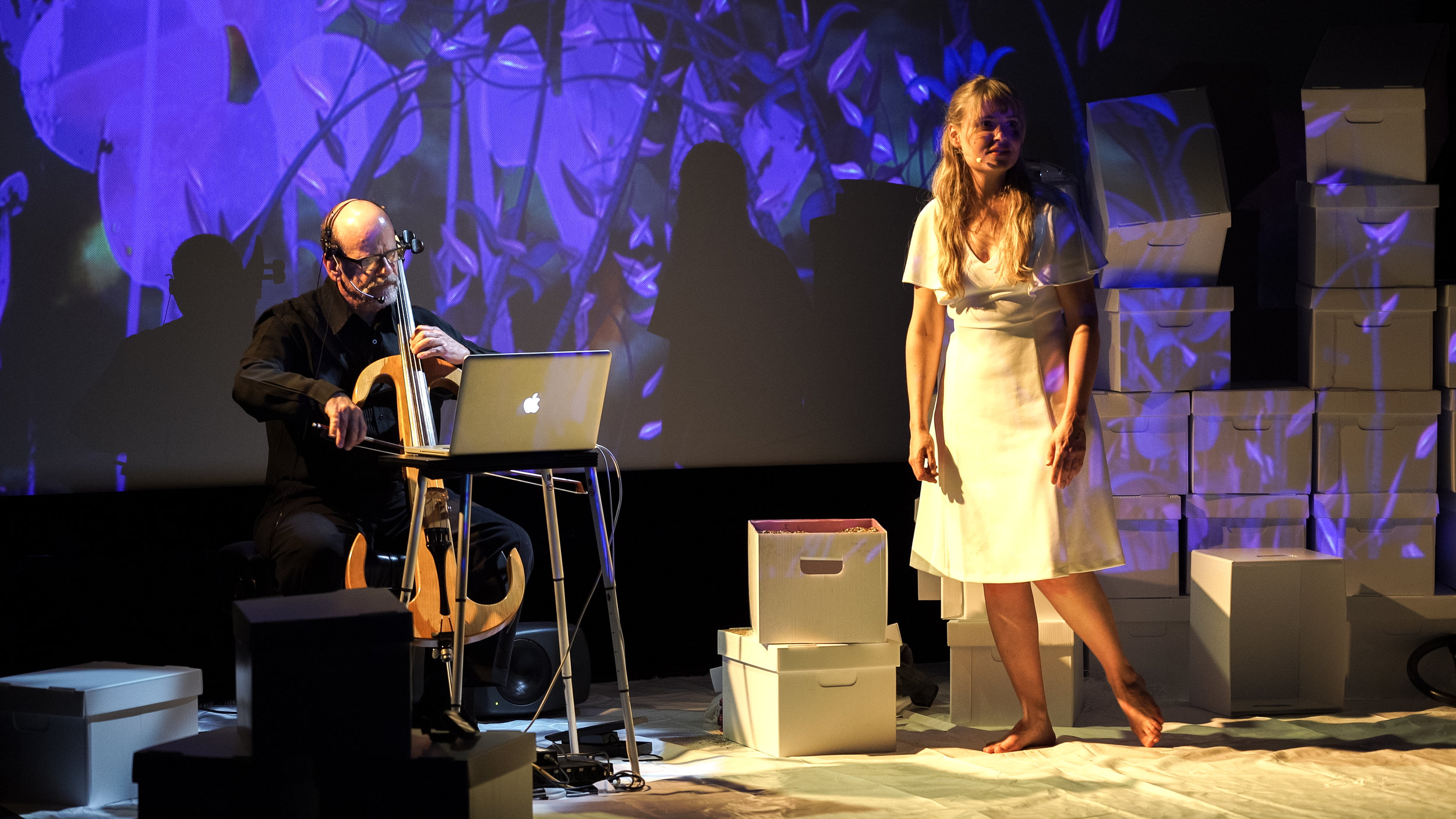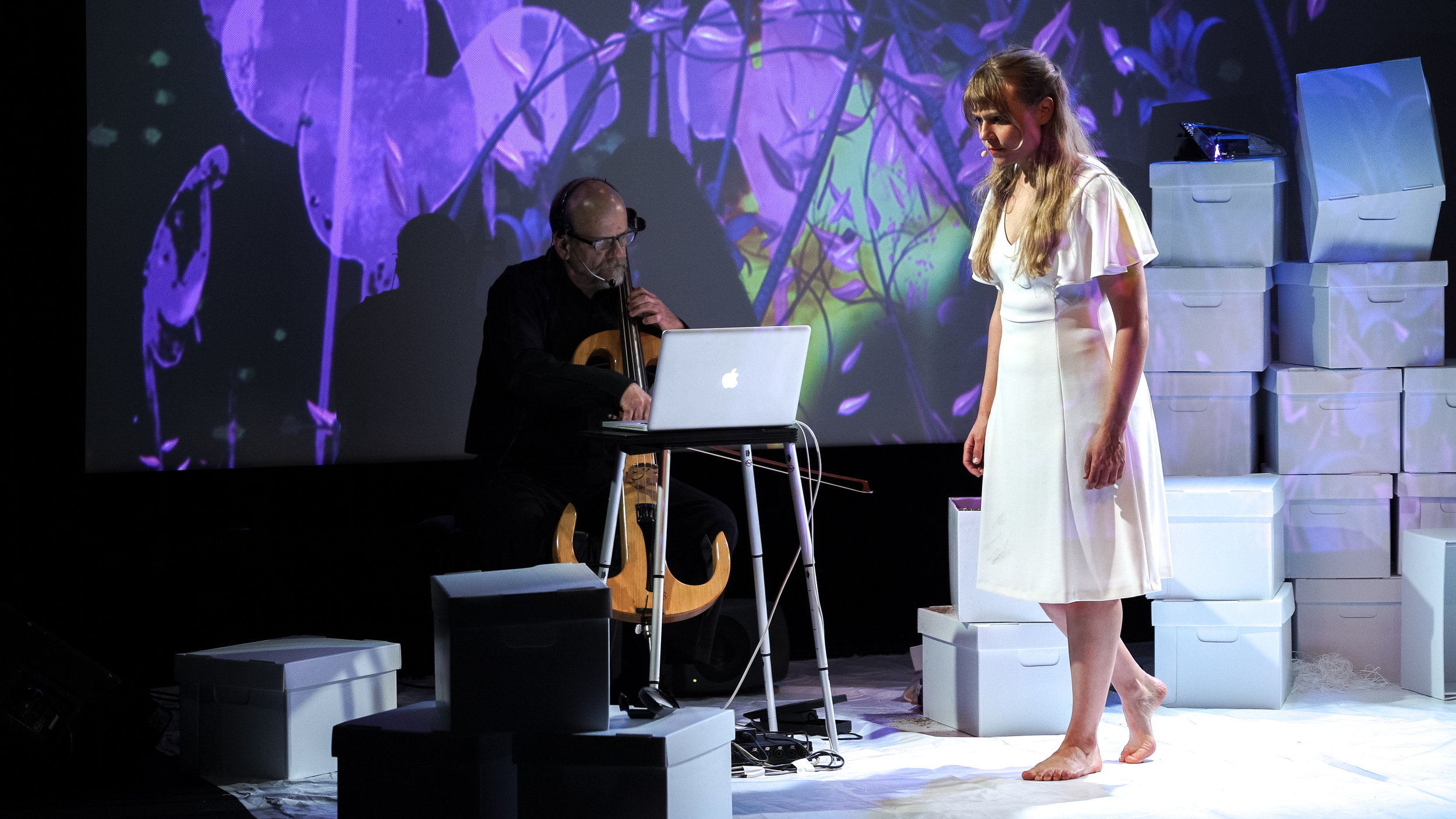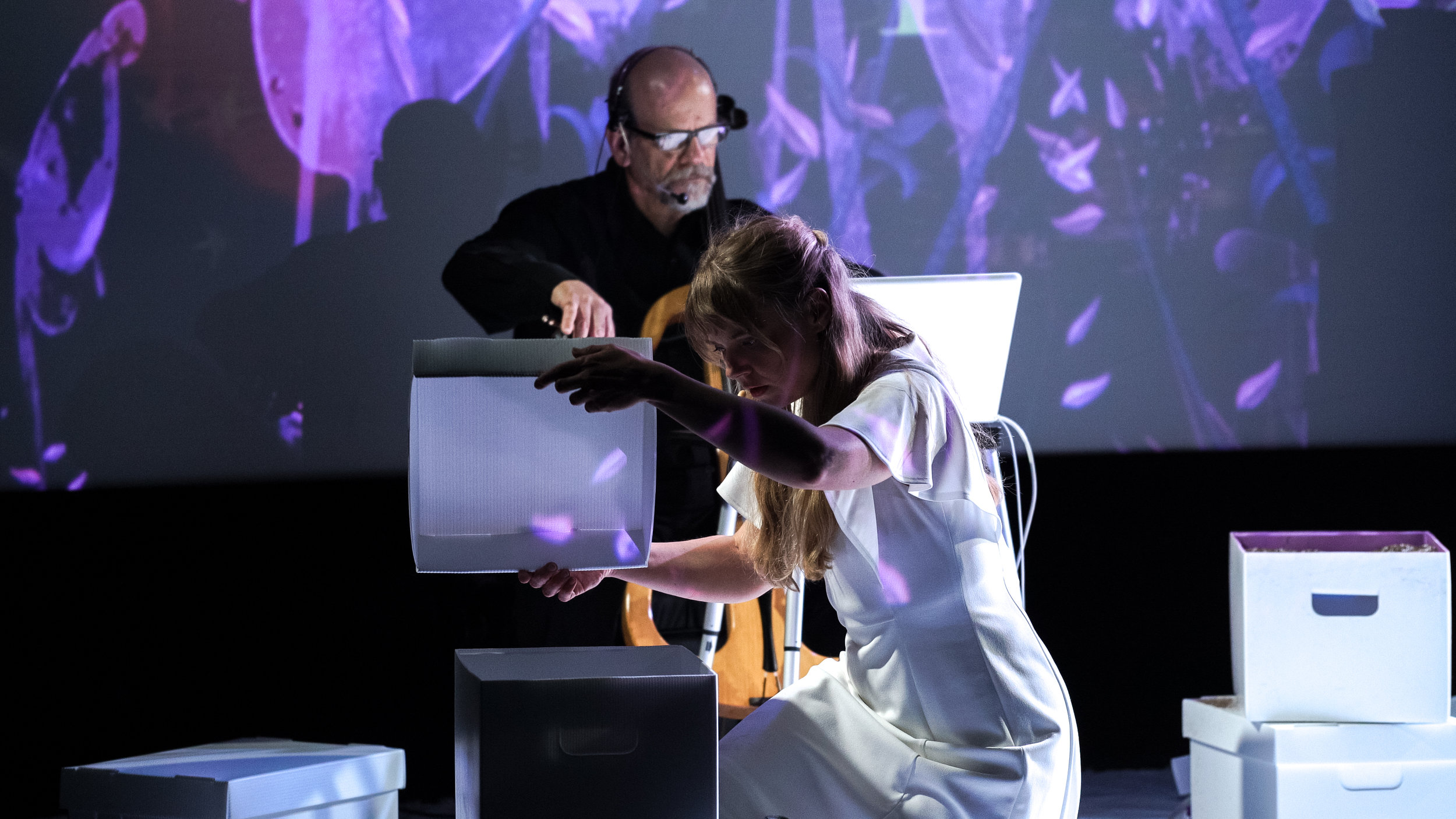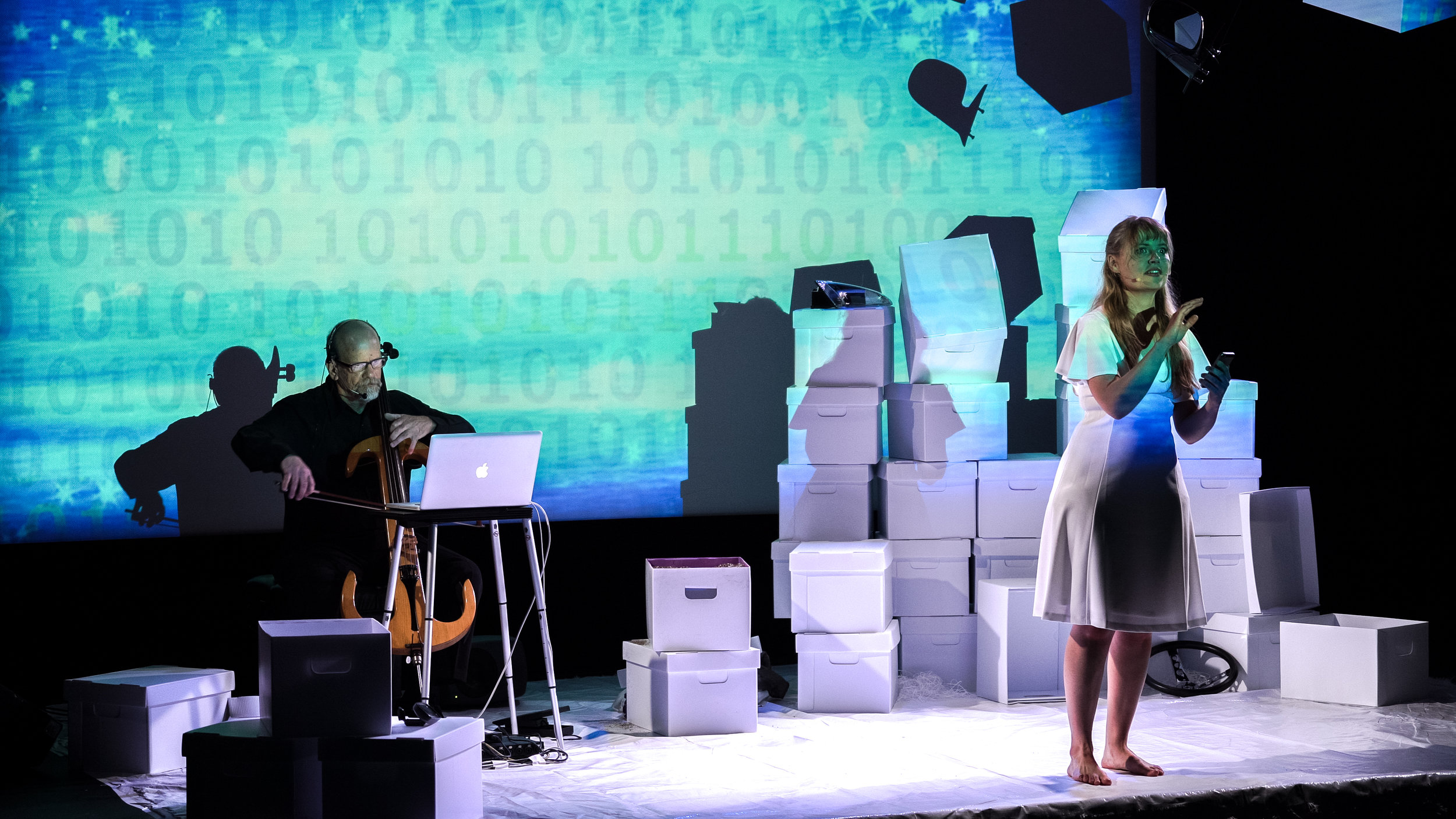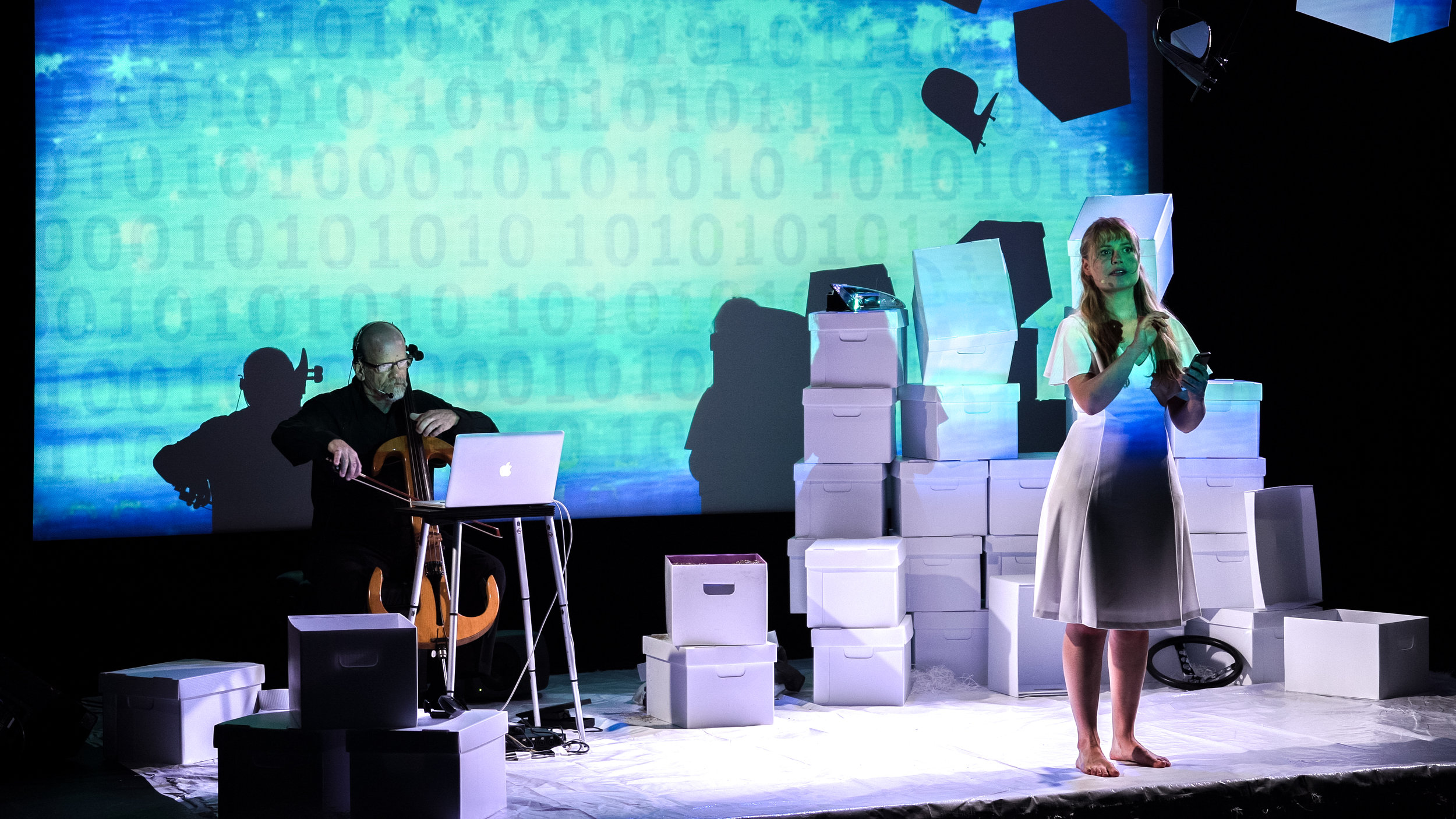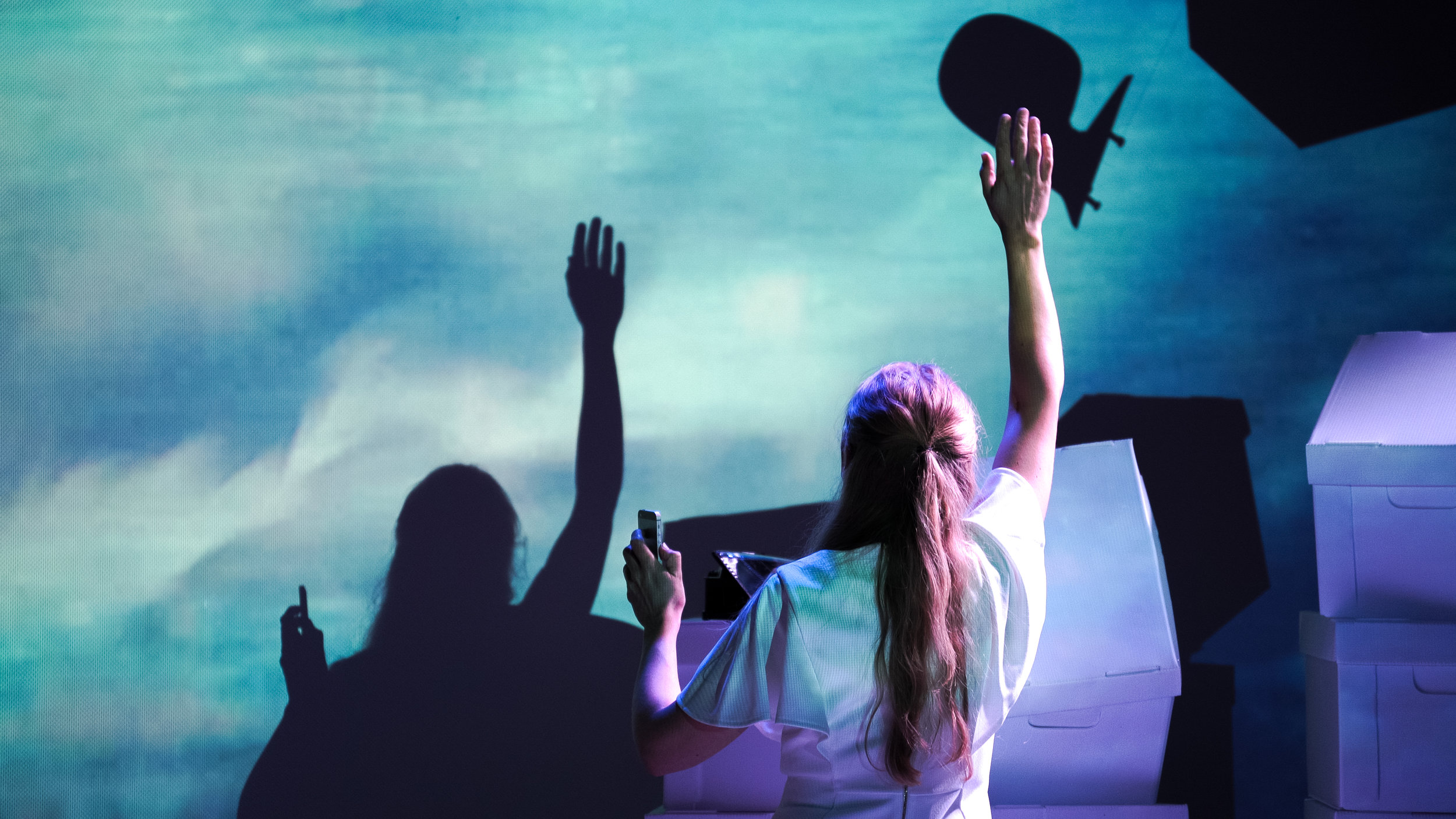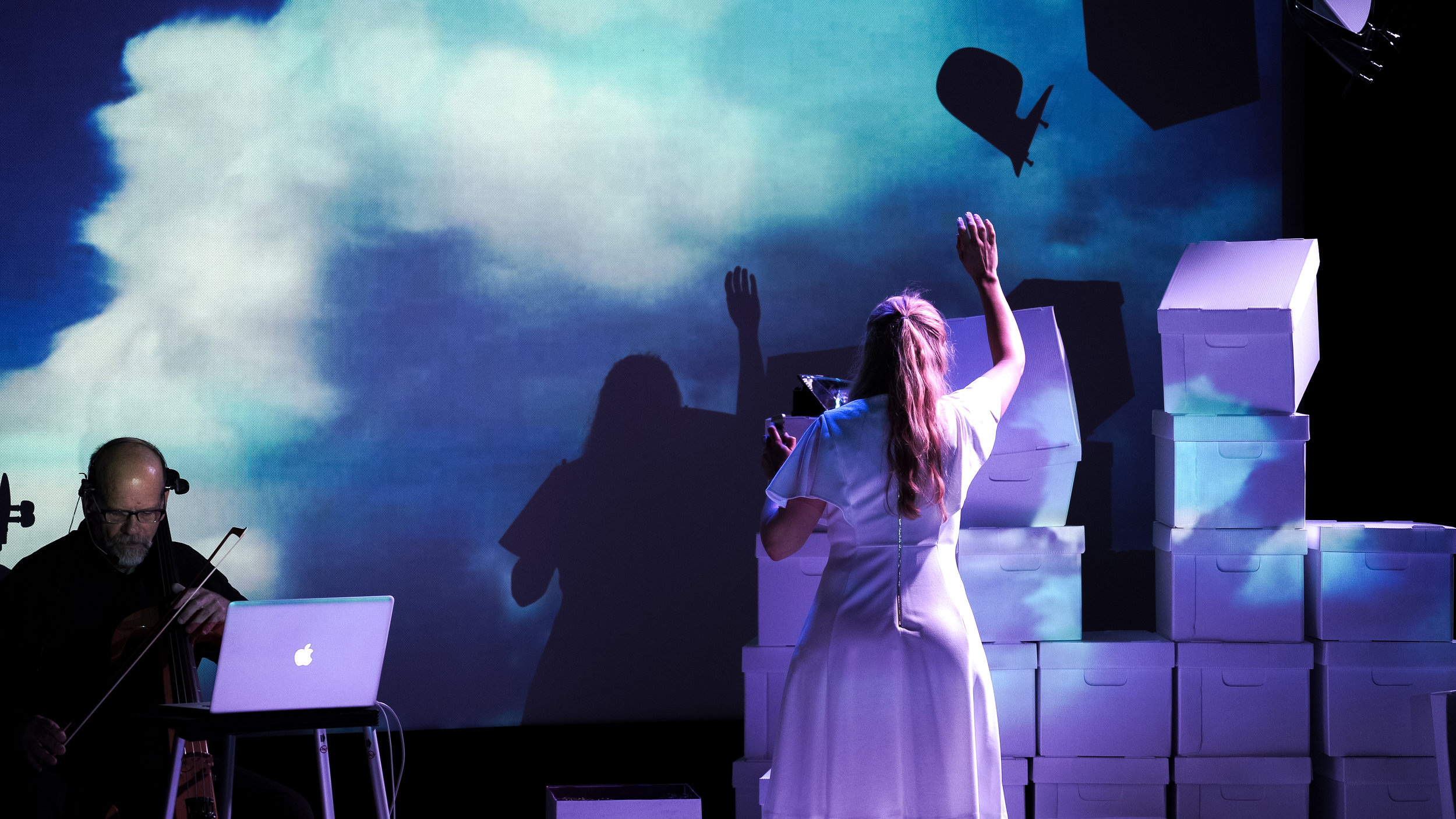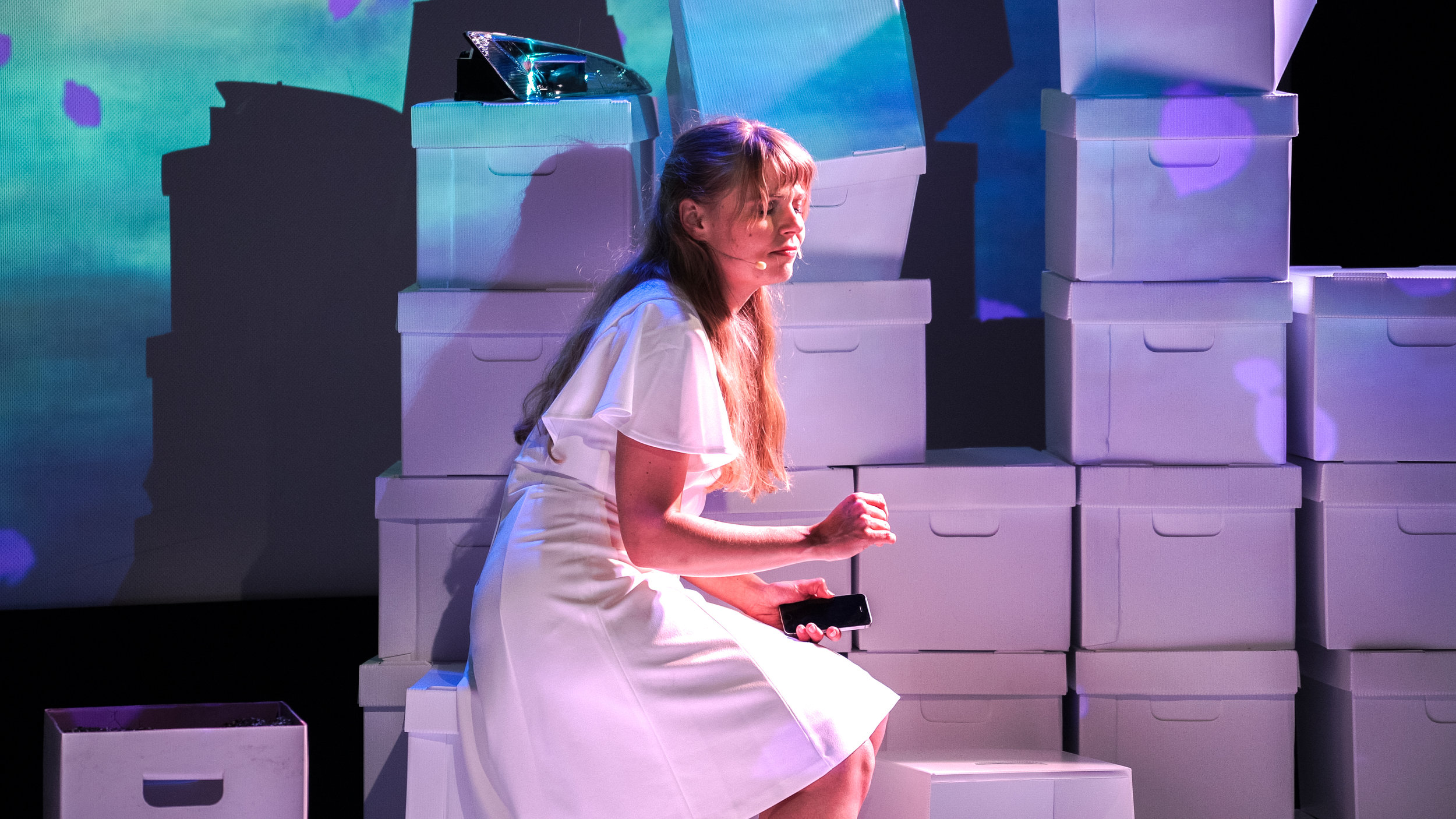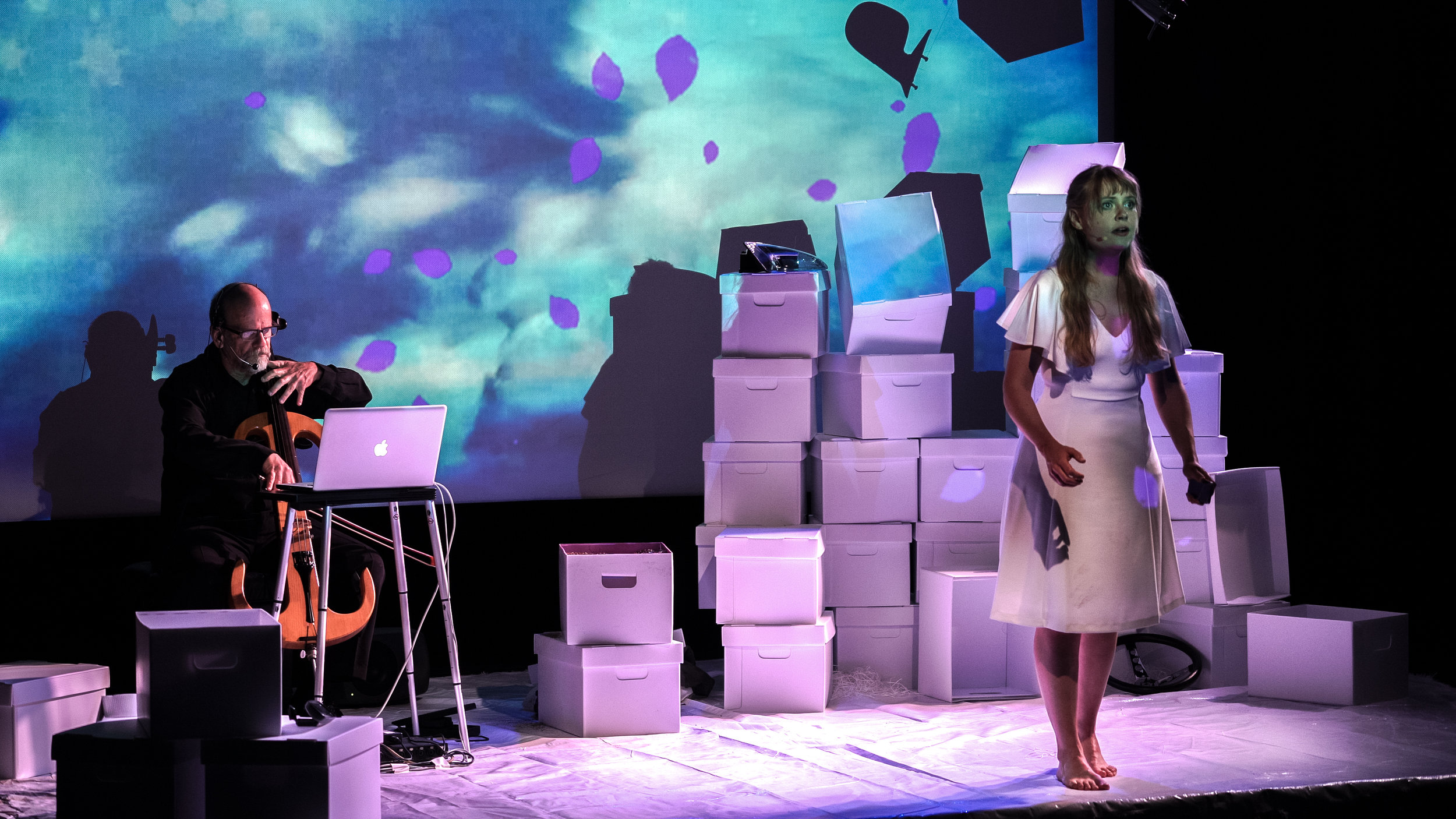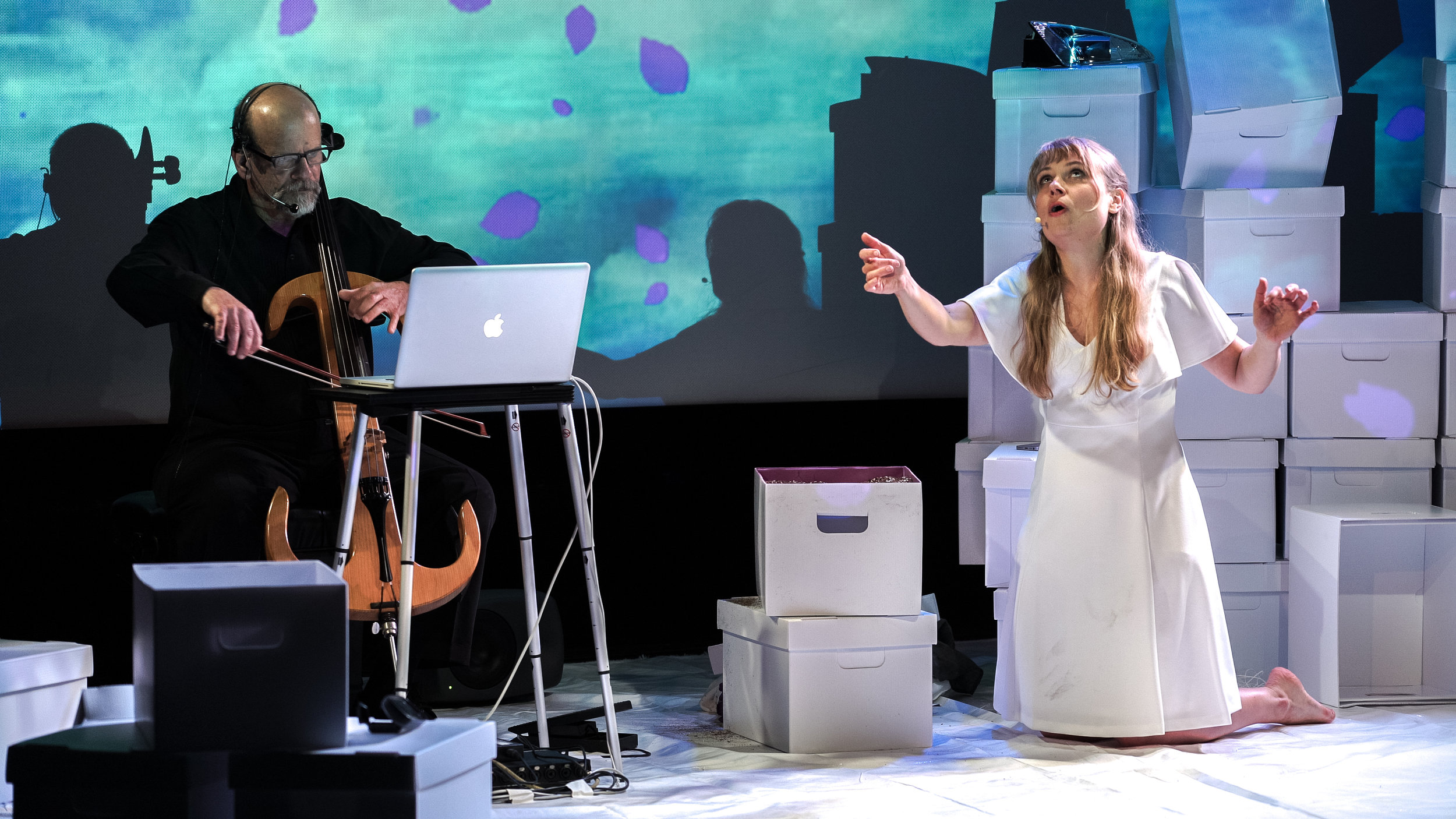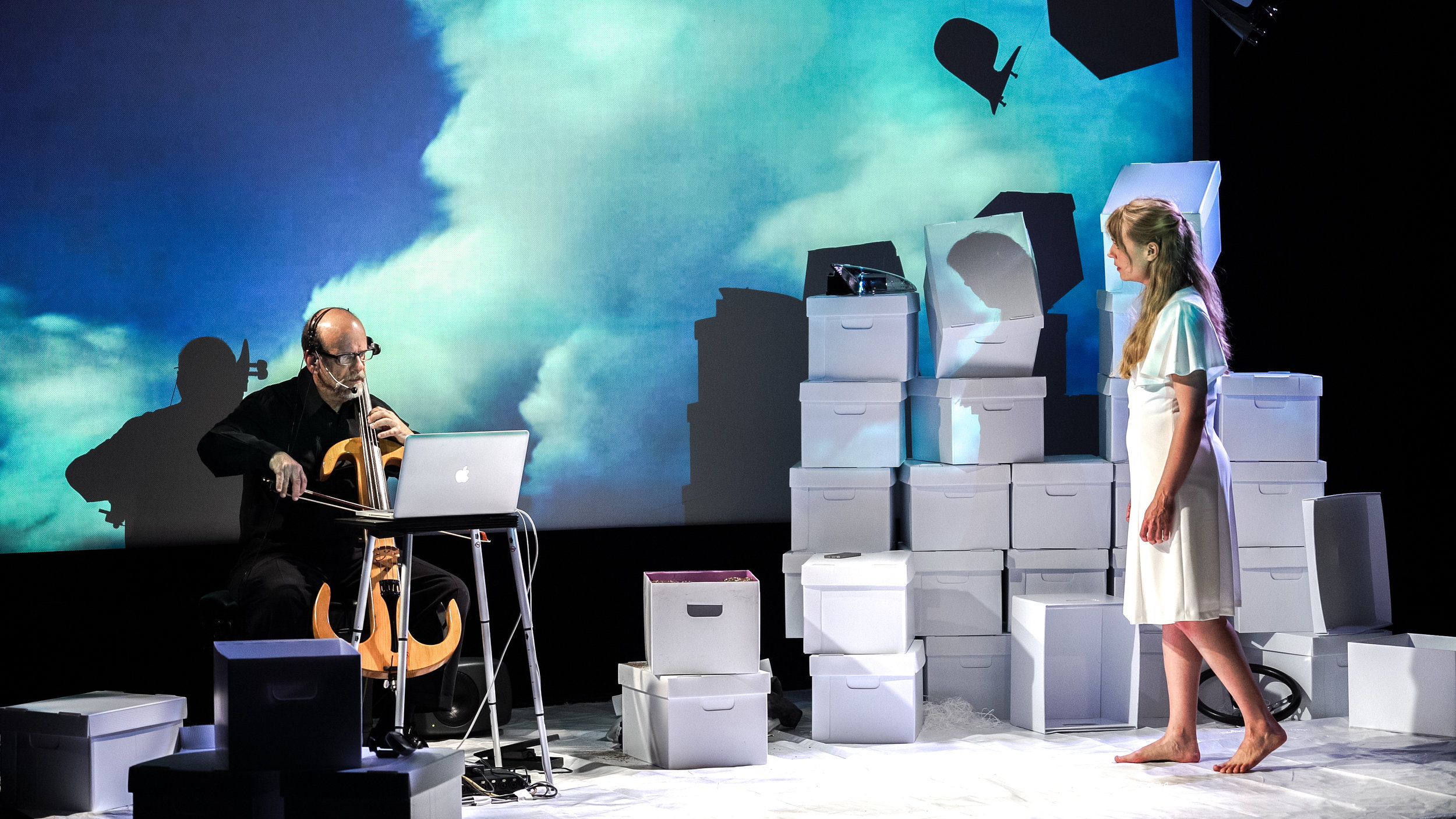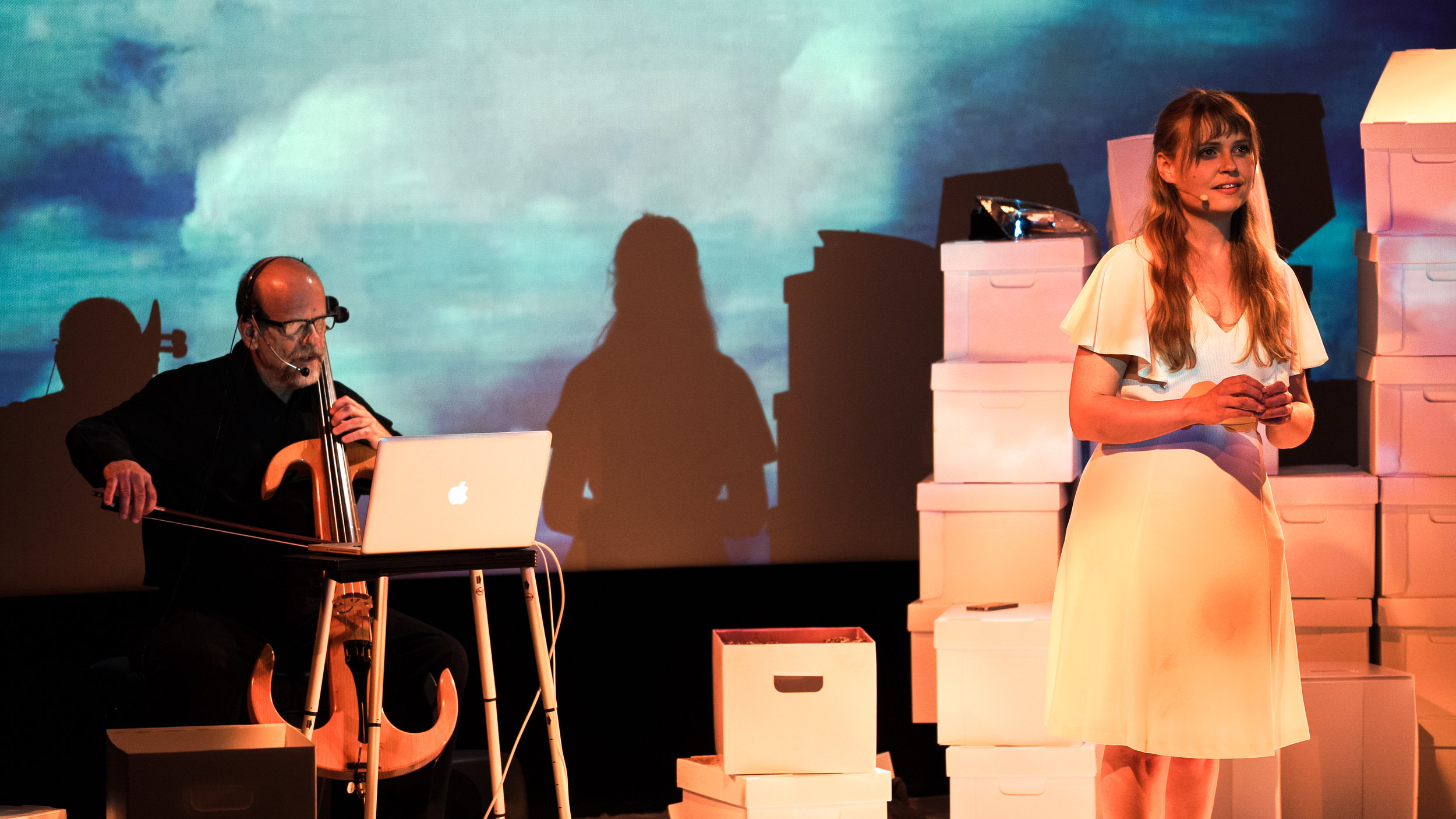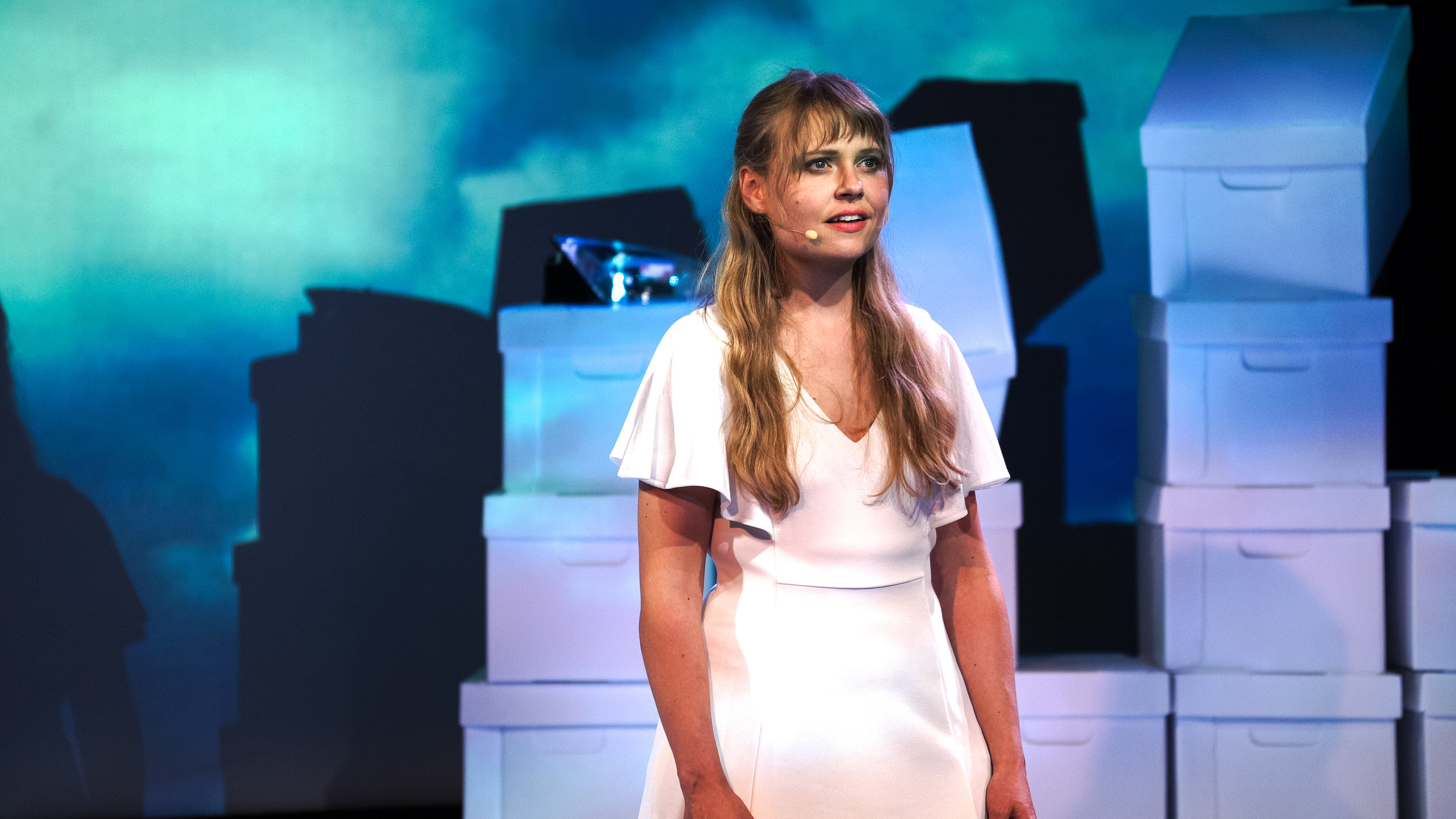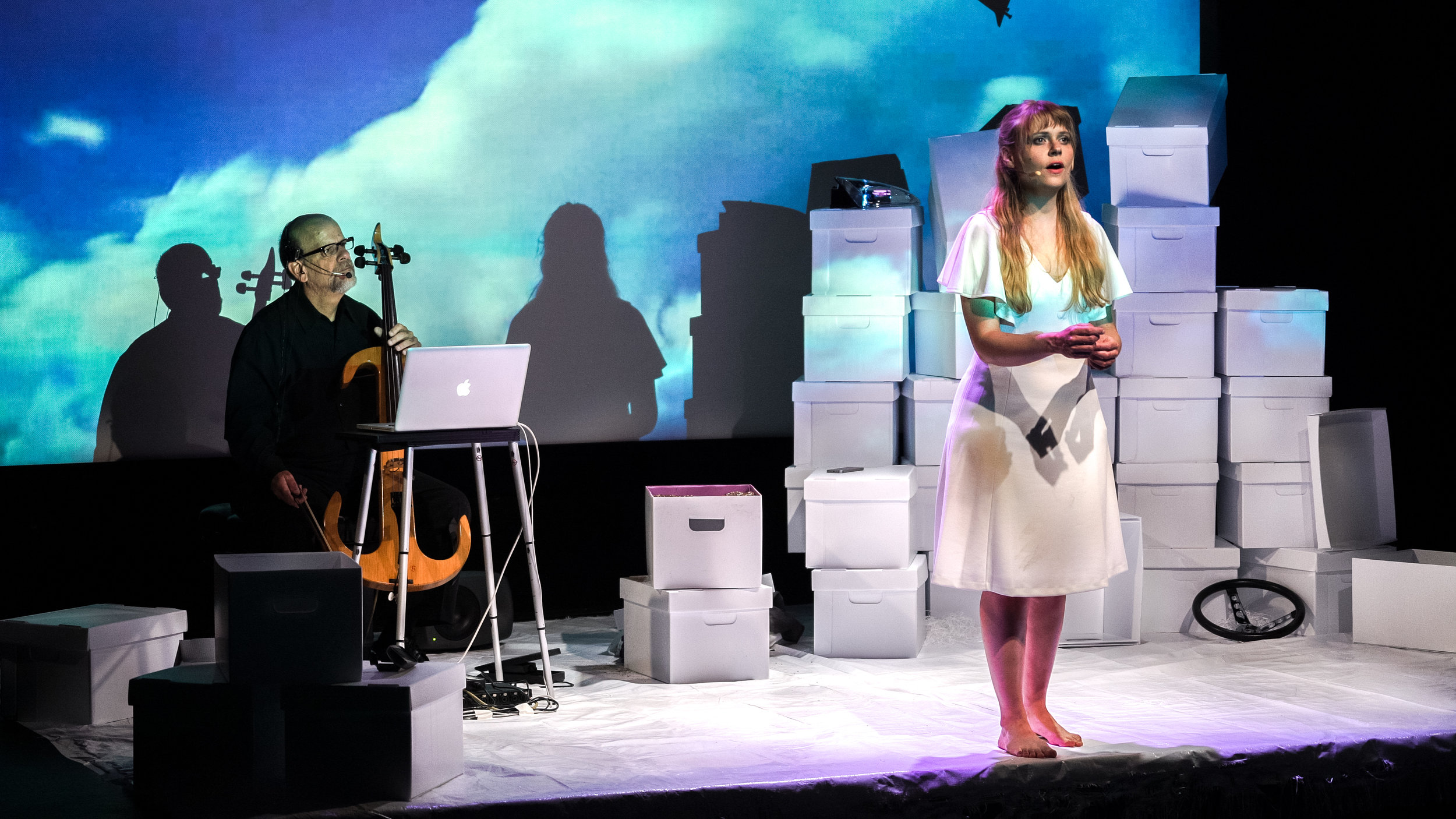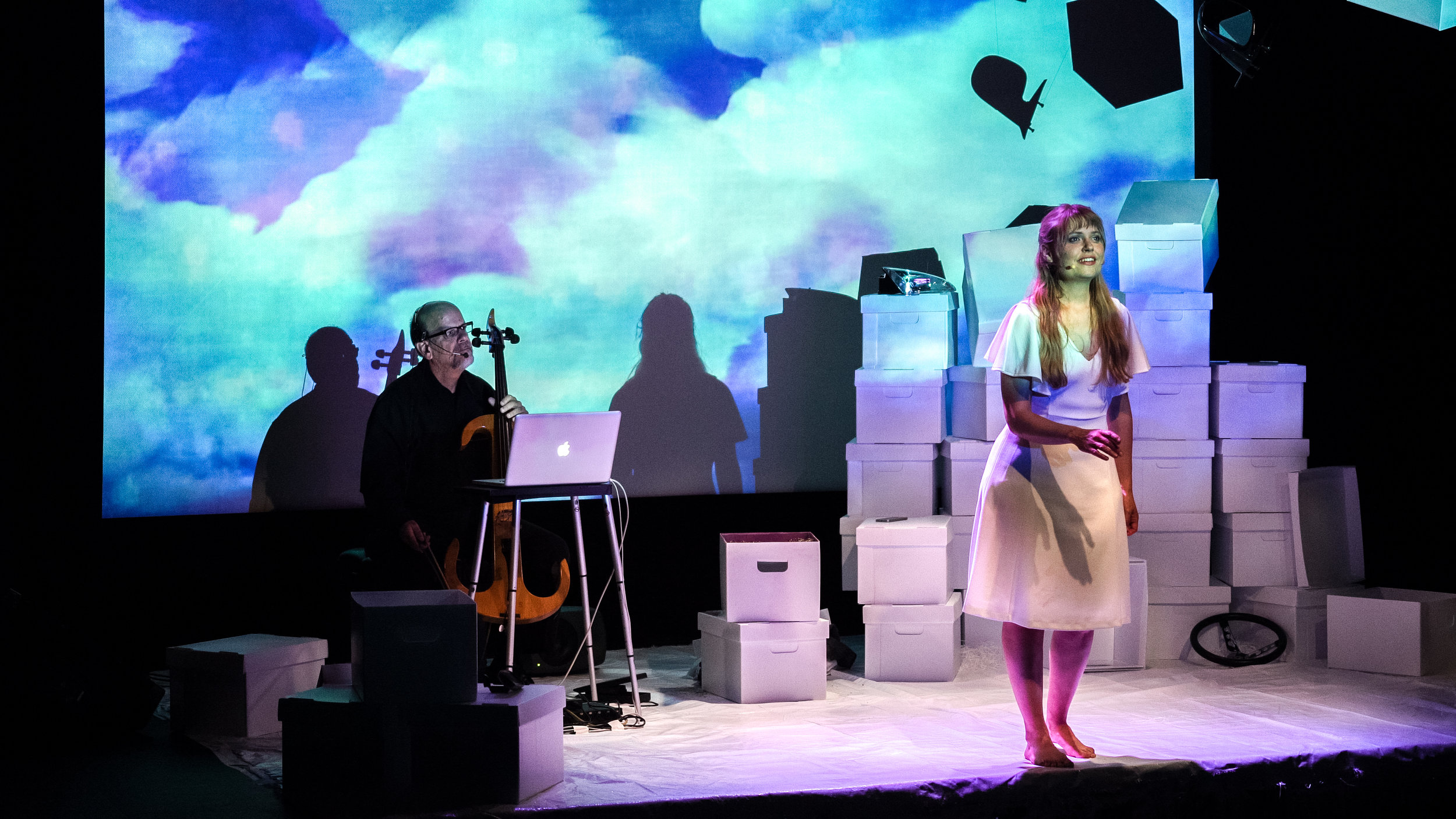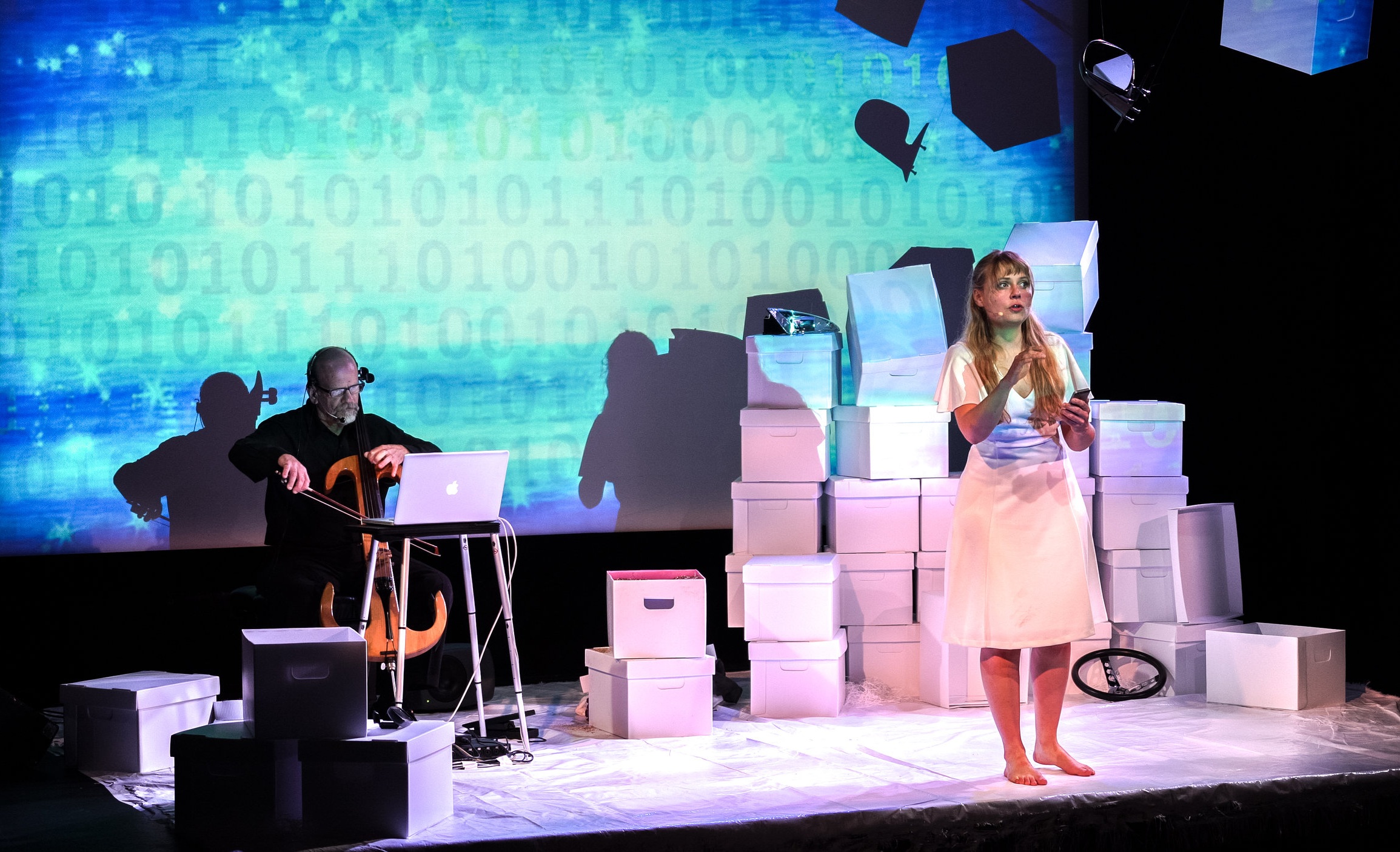 Backwards from Winter
Center for Contemporary Opera - World Premiere 2018
New York

Composer / Douglas Knehans
Librettist / Juanita Rockwell


Set / Ryan Howell
Video Projections / Yee Eun Nam
Costumes / Eunnym Cho
Lighting / Emily Clarkson


Woman / Anke Briegel
Electric Cello (Grief) / Jeffrey Krieger


Photography + Videography / Lucas Godlewski
"All the parts that make up opera are unified on stage to create an enormously satisfying theatrical experience. Monodrama may mean one voice, and Backwards from Winter spoke as one."
​- Berkshire Fine Arts
​
​"Backwards from Winter speaks to anyone who is up for a little adventure -- who is interested in seeing a theme as old as humanity -- love and loss -- and an old art form approached from a more modern perspective. Between the electric instrumentation, intimate venue, video projections, and scenic installation (which looks more like an art installation at MoMA than an opera set), this is the kind of performance experience you would expect to find in New York in the 21st century."
- Opera Sense
​
​​
"Director Jennifer Williams just added a world premiere to her growing résumé, in Backwards from Winter at Center for Contemporary Opera. Williams is an industrious young director, assisting the likes of Francesca Zambello, Paul Curran and David Alden, and producing her own work at Miami Music Festival, Pittsburgh Opera, and with DC Public Opera, of which she is the founding Artistic Director. Williams gave us a brilliant chat about the director's role in opera, potentially problematic themes in centuries-old works, and how she incorporates technology into her productions."
- Schmopera


"Williams says she brings a feminist perspective and an interest in new technology to the productions she directs ... She works to dig deeper into the music and underlying story elements to present women as empowered and in control of their own destinies ... 'I wanted to avoid inventing a husband character to keep the story inclusive,' Williams says. 'I want everyone in the audience to be able to see themselves and their own experience in the story. A more expressive and less traditional, cinematic approach to video design leaves space for that -- it invites more perspectives into the story.'"
- CCM Village News
​
Backwards from Winter | Production Trailer
Backwards from Winter | Full Video