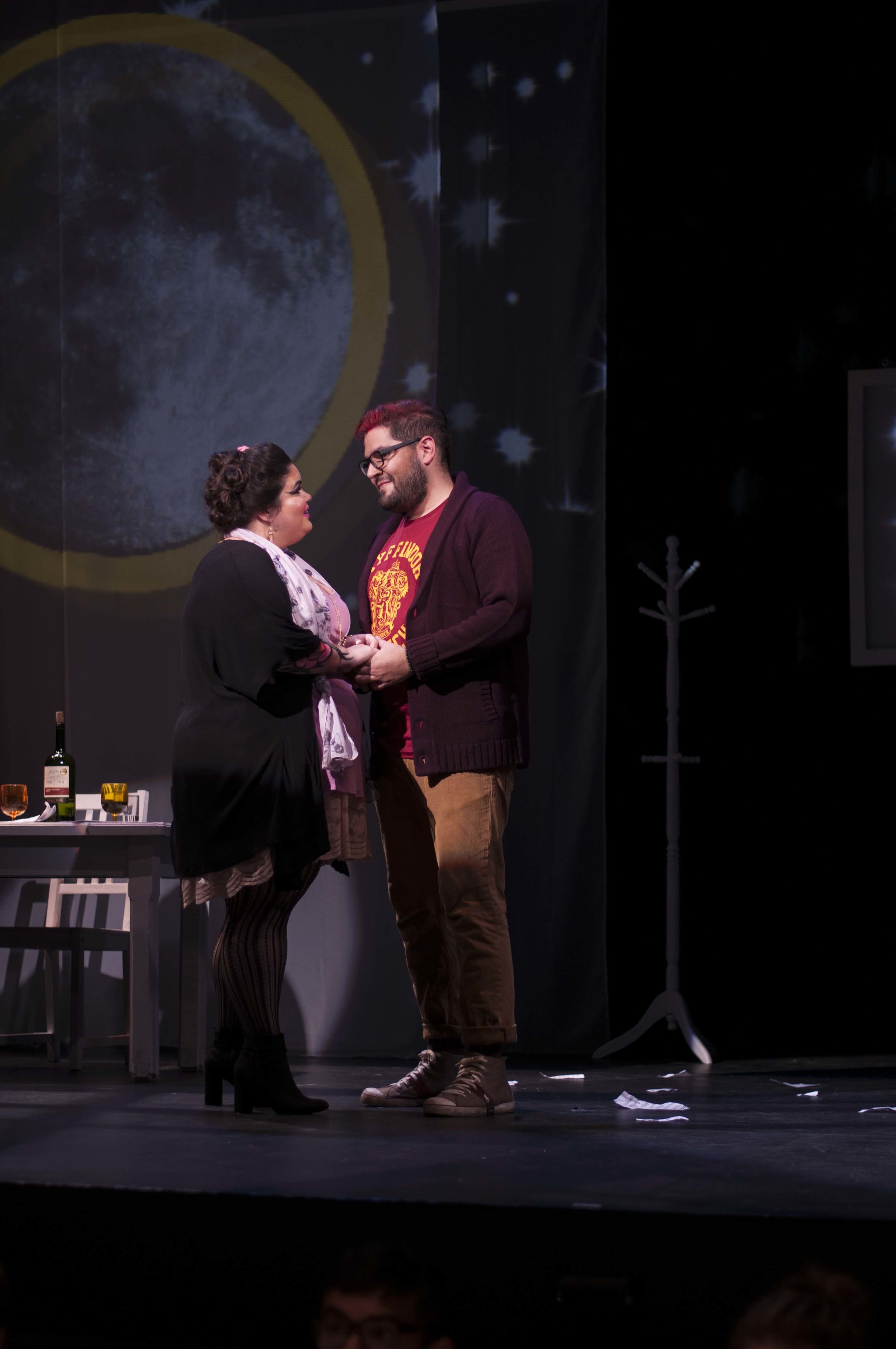 La bohème . Miami 2016
New Production
Miami Music Festival
2016



"The youthful cast of Miami Music Festival's production brought enthusiasm and dramatic aplomb to director Jennifer Williams' inventive staging ... Williams' imaginative production made an asset of the low-budget, bare bones sets. The Bohemians' horseplay exuded a real sense of fun. Mimi's death was given grandly tragic dimension on the darkened stage."
​
-- South Florida Classical Review
​
​
​
"Billed as 'a great introduction to new opera-goers,' MMF's staging of the accessible and emotionally driven drama is exactly that, having been given a modern twist ... The energetic direction of director Jennifer Williams occasionally left me reminded of Baz Luhrmann and the 1996 film 'Romeo and Juliet,' in that they are both hugely successful modern adaptations of a timeless masterpiece ... The cast, fresh-faced and youthful, was stupendous, creating a chemistry and cohesive atmosphere seen in those who have truly been friends for years, and which you rarely see onstage."
​
-- Edge Media Network
​


Conductor / Michael Rossi
Principal Coach - Caren Levine


Set / Yuki Izumihara
Video Projections / Yee Eun Nam
​Costumes / Camilla Haith
​Lighting / Ron Burns
​Hair + Makeup / Jen Perez



Cast // Betsy Diaz/Allison Lonstein, Andrès Peñalver/Vincent McPherson, Anthony Potts/Eric Viñas, Jordan Stadvec/Rachel Marino, José Cuartas/HyungJoo Eom, Cory McGee/John Cabrali, Ismael Gonzalez, Edgar Ricaud



Photography / Kristin Pulido
​
La bohème | Act 1: Ehi! Rodolfo
La bohème | Act 4 End of Opera
La bohème | Act 3 Mimi and Marcello
La bohème | Act 4 Mimi and Rodolfo
La bohème | Act I Opening